CityNews – Chiang Mai's governor, Suriya Prasatbandit, sat at the head of a large conference room on Monday filled with government officials to discuss the city's ongoing problems of pollution during this year's burning season.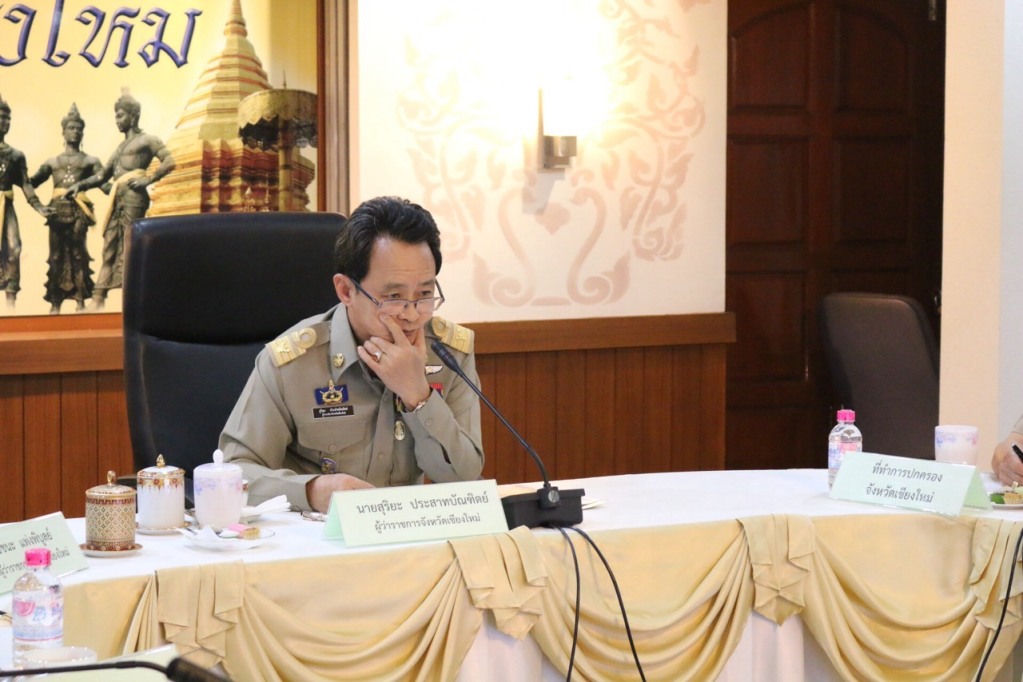 With PM10 levels skyrocketing to 181 micrograms per cubic metre, the tone of the meeting was tense as officials acknowledged that the air in Chiang Mai is now at dangerous levels.
The meeting was held on Monday, March 2 at the Provincial Hall.
The governor has requested cooperation with anti-burning measures as well as bringing out all water trucks to dampen the air.
Governor Suriya opined that the reason Chiang Mai's air pollution is yet again at dangerous levels is because of neighbouring countries as well as neighbouring provinces' excessive burning, with winds carrying the pollution to Chiang Mai.
He has issued an order for every organisation and every district to launch campaigns to ban all burning as well as (yet another) 24 hour hotline being opened up to receive complaints about burning, especially forest fires. There will be a find of up to 5000 baht for anyone accused of burning, he said, and government officials have been ordered to respond with urgency to all complaints.
Artificial rain is unable to be generated as this time as there is less than the required 35% humidity in the air. But officials are closely watching these levels and once reached airplanes will be flown over the province to generate rain. Chemicals to enhance humidity levels will be released by airplanes in the meanwhile.
C130 planes are on standby at Wing41 to combat forest fires and 70,000 free face masks are being provided for citizens by the Health Authorities.