Police have arrested a 22 year old man from Nonthaburi provice for robbing a gold shop in Thanin market.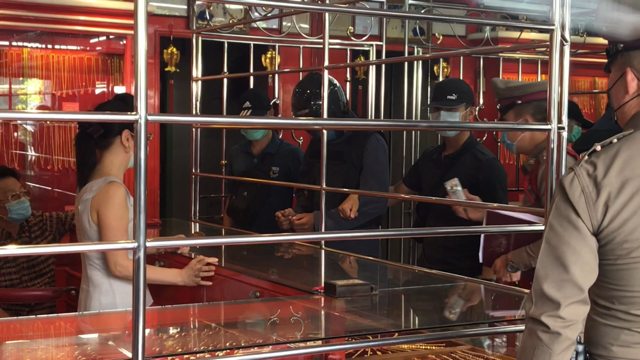 On Saturday evening, the man walked into the gold shop and asked to look at a one baht gold necklace. He then grabbed the necklace and ran out of the shop, escaping on a motorcycle.
Following CCTV footage, police were able to apprehend the man whom they tracked to a house in Nimmanhaemin. He was found to be in possession of the necklace.
Upon being arrested the man confessed to the crime, admitting that it was a mere spur of the moment idea which he had not thought out. He was desperate for money, after losing everything playing online baccarat. Seeing the shop empty, he made a quick and bad decision, he said. He was hiding in his mother's house on Soi 9 Nimmanhaemin when arrested