CityNews – Yesterday evening, Chiang Dao police were called to a scene in the Muangna sub-district of Chiang Dao, where a pick up car fell off the road down a 50 metre cliff.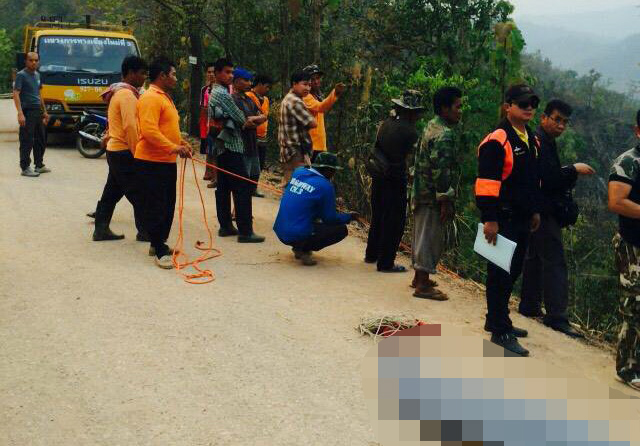 By the time the police arrived at the scene, the pickup car was a wreck with injured people inside.
The pickup car carried a driver, two monks, and two nuns who were headed to a temple in Chiang Dao's Wiang sub-district, where the monks and nuns stay.
A nun was found dead at the scene, whereas the other nun was severely injured.
The driver and the monks were also injured.
They all were taken to a hospital.
After inspection, the police believe the cause of the accident is that the driver was not familiar to the road which was gravelly and still under construction.
The investigations continue.