CityNews – We recently reported an incident where a foreign man was found near a wrecked motorcycle in the Chiang Rai district, which sparked a search for the man's identity and cause of the accident.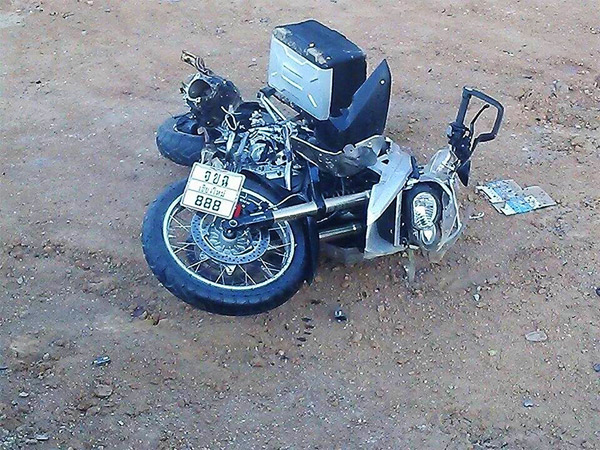 An update from a Swiss government representative handling the case has helped shed some light on the tragic event.
The rider's name was Hans Knecht, who was a Swiss national living in Doi Saket just outside of Chiang Mai. Contrary to online speculation, it is no longer believed to be a hit and run case.
The wife of Hans was notified of the accident shortly after his body was discovered. He was identified by police shortly thereafter as he was carrying a licence, credit cards and mobile phone.
The driver of the vehicle who crashed into Hans and his motorcycle was waiting at the police station as required by law, which is where he met the wife of Hans and the Swiss government representative.
The Swiss government representative has stated that everyone is satisfied with the legal procedure so far. Funeral details will follow.