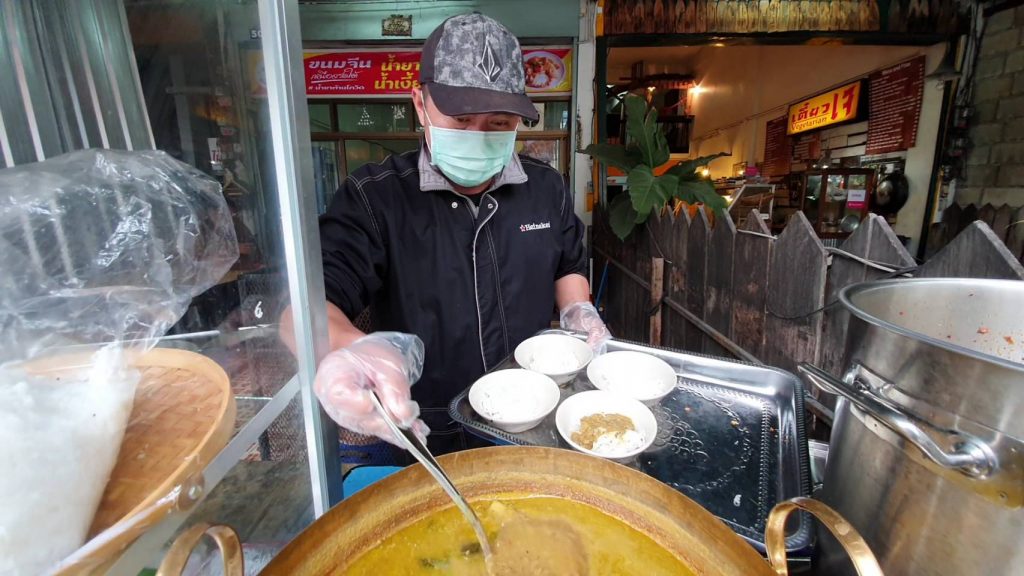 With so many venues closed following the latest Covid-19 surge, people are getting creative in vying for the fewer paying customers out there.
One man whose pub has been forced to close has, for the past two days, been selling 5 baht kanom jeen noodles, creating quite a hullabaloo on social media.
Pichet, the owner of this popup restaurant in Santitham says that his nam ngiew noodles use the well-known Mae Sai recipe from Chiang Rai, something quite hard to find in our city. He then mixes it with a sauce recipe from his wife's hometown in Trang, making a unique noodle dish which he says he can just about manage to sell at 5 baht per bowl.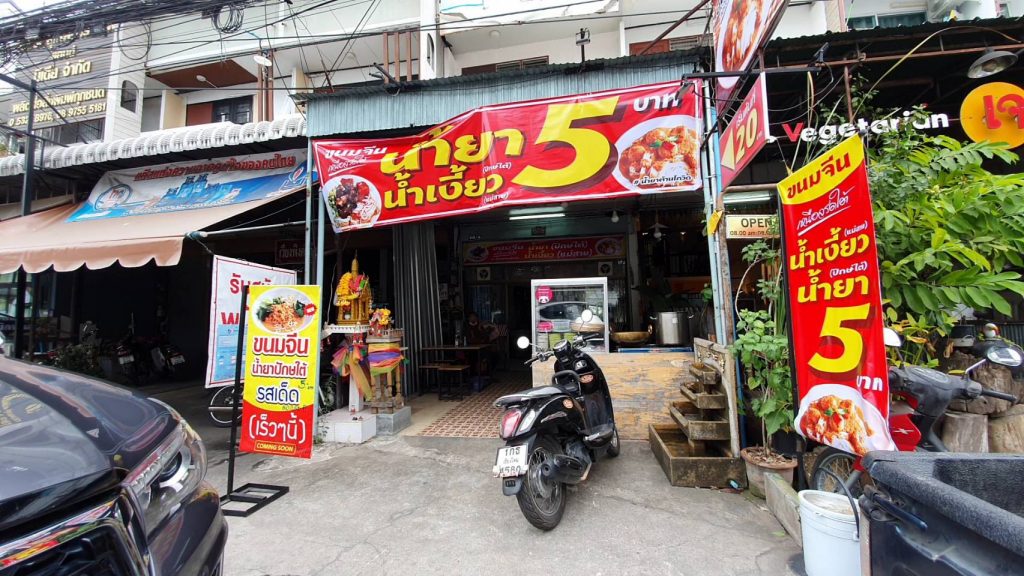 Customers who wish to buy the noodles to take home, however, are asked to pay 20 baht. He has been selling these noodles for two days now and says that as long as its financially viable he will continue to make one pot per day, closing shop when the pot finishes.
If you want to try some 5 baht kanom jeen then pop on by this small shop on Sodsuksa Road in Santitham, or call 095-2952558