CityNews – European Union Film Festival 2013 will be showing in Chiang Mai at SF Cinemas in the Promenada Resort Mall from 13th – 23rd June.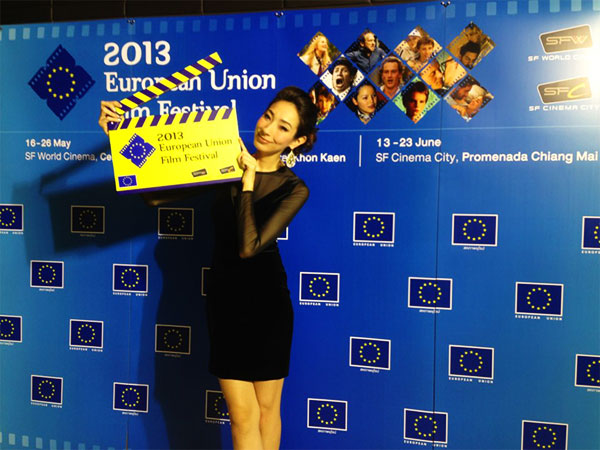 The 18 quality films showcasing will be from 15 EU countries including the Czech Republic, Denmark, Finland, Hungary, Luxembourg, the Netherlands, Poland, Portugal, Romania and more. All films are screened in their original language with English subtitles; some will also have Thai subtitles.
Before coming to Chiang Mai the Festival will be showcased in Bangkok at SF World Cinema at Central World from 16th – 26th May. Afterward, from 1st – 2nd June it will be at SF Cinema City in Khon Kaen.
"For the first time, the festival will take place in three locations. Bangkok and Chiang Mai have hosted the festival for some 20 years, and this year Khon Kaen is added. One thing that has not changed is that entry to the festival is free of charge," Ambassador David Lipman, head of the Delegation of the European Union to Thailand, said.
The tickets will be available at the front of the cinema 30 minutes before screening.
For more information, please contact: PR Department, SF Cinema City Co., Ltd.
Khun Rongwalai Muensawat (Nan) [email protected]; Tel: 02-611-7111 Ext 519
Here are the lists of the films: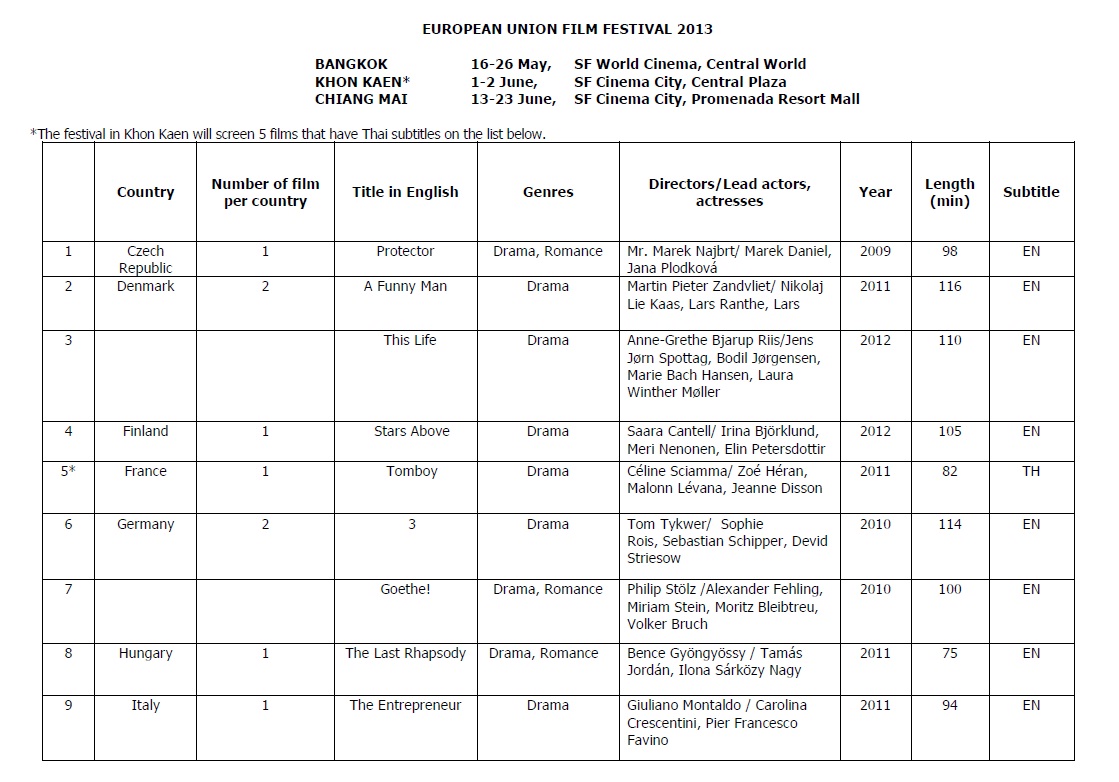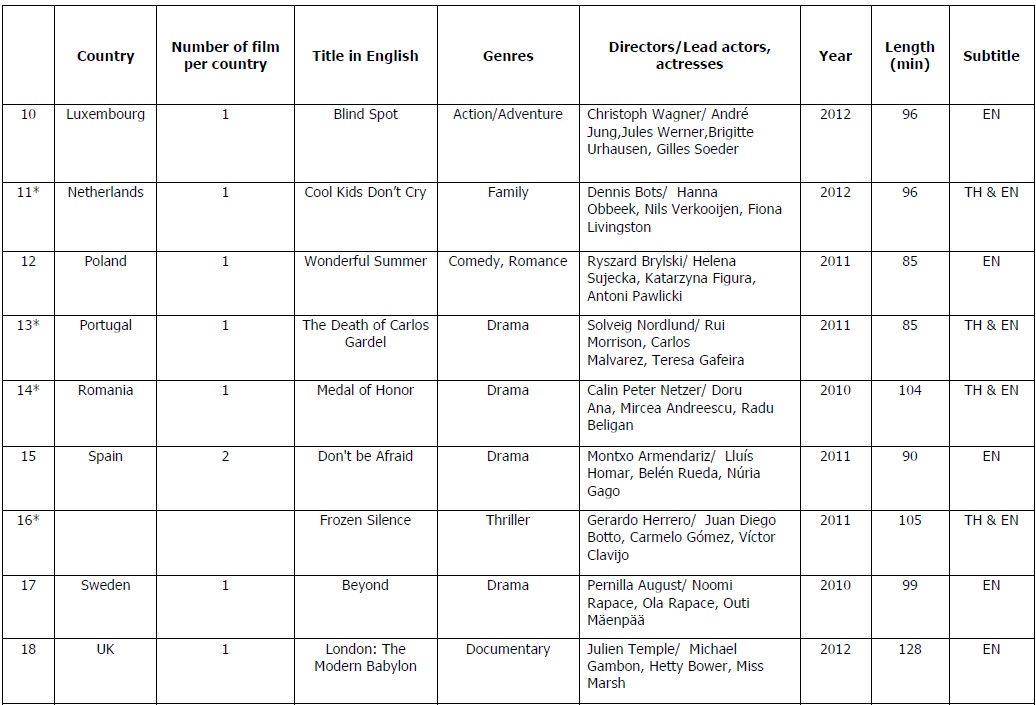 Thanks We Love SF Facebook for picture.