CityNews – At 1 p.m. on February 24th, Police Major Manoj Yiumjarern received a report explaining that a purse snatching had occurred right in front of the Central Chiang Mai police station gate.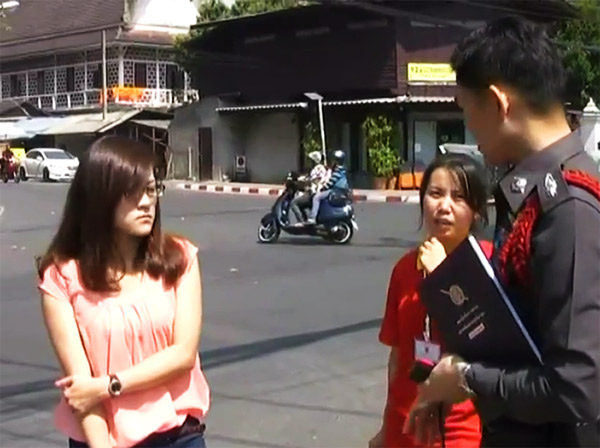 When police ran outside they found Koaw Su Lin, a Taiwanese tourist, shouting for help. A tour guide told Manoj that Lin had been riding a bicycle passed the station when a motorbike passed her. The rider pulled the motorbike up alongside Lin and then his passenger grabbed her purse from her front basket.
Police are looking for a large male driver, approximately 160cm tall. They said the passenger was very thin.
See YouTube video here.
See story in Thai on CM108 forum