CityNews – Region 5 Police have arrested a Lahu grocery shop owner for dealing illegal canned goods and unlicensed drugs.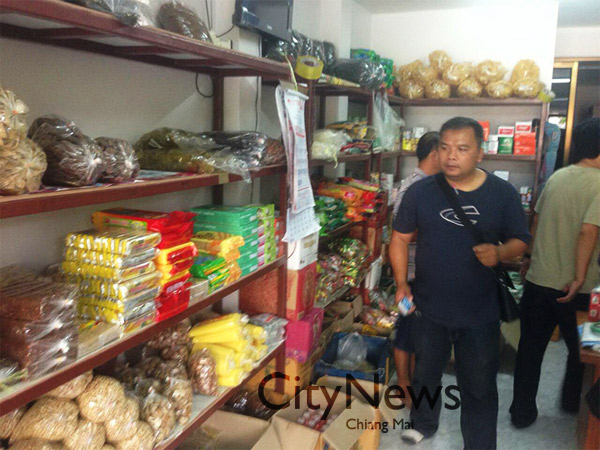 On April 23rd at 10 p.m. with a Chiang Mai Court order, Region 5 Police, the Consumer Protection Bureau, and the Chiang Mai Provincial Public Health Office raided a house on Sanamkila Road, Tambon Sripoom, Amphur Muang, Chiang Mai. The owner, Preecha Ratthanasangsan, was charged with selling illegal imported canned food and unlicensed medicines.
Police discovered unlicensed medicines including steroids, as well as imported canned goods without FDA labels and business registration. These goods were brought into Thailand without passing through customs. The officials seized them and arrested Preecha. He confessed that he had been smuggling goods to sell to Tai Yai and Burmese laborers in Chiang Mai for seven years. The officials of Chiang Mai Public Health Provincial Office told reporters that steroids should only be prescribed by doctor and that unsupervised steroid use can cause seriously side effects, or even death.