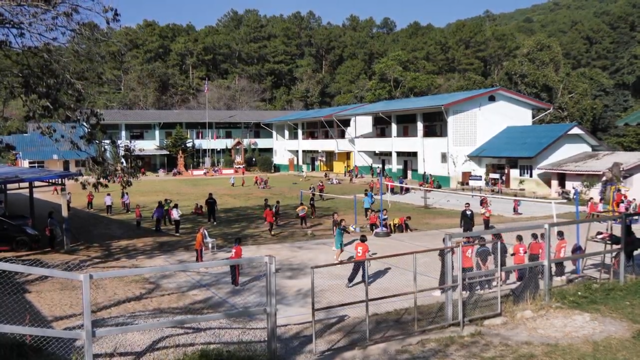 Baan Khun Klang School in Chom Thong, which is near Doi Inthanon, has had to add more sports time to their school day as unheated classrooms become too cold for students to spend too much in. More sporting activities in the sun have been added to the daily programme.
With temperatures in the day time setting between 8-12 degrees Celsius, teachers say students are simply too cold to concentrate.
Governor of Chiang Mai Charoenrit Sanguansat said that he has sent letter to all authorities to prepare for winter blankets and support to be sent out to people in 25 districts across Chiang Mai, where an estimated – though oddly specific –
438,385 people are vulnerable to the cold. Of this 222,015 are elderly, 3,890 are orphans, 40,640 are handicapped and 70,66 are very poor.
Temperatures will remain below 15 degrees Celsius during the day time for at least another three days. Anyone able to donate winter clothes, blankets or any other necessities, please donate to the Red Cross, the local district office or a charity near you.