CityNews – A farang girl is in trouble after recently posting a photo on Facebook of herself straddling and kissing a Buddha statue in Laos.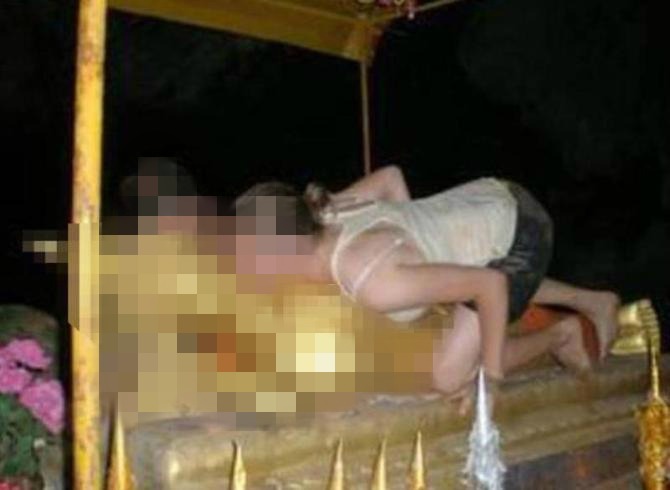 Thai Buddhists have denounced her actions as inappropriate. Although the picture was taken in Laos, Chiang Mai Cultural Council is outraged by the picture and have called for more stringent guidelines as to what tourists should not do in Buddhist culture.
On 23rd April the photo somehow appeared on the Facebook page FuckGhost. The page was created to discredit supernatural phenomenons.
Wanlop Namwongprom, the head of Religious Traditions and Chiang Mai Cultural Council said that this was not the first time that foreign tourists have acted like this. Even if it did not happen in Thailand, he said, Buddhists cannot tolerate this kind of behaviour. Tourists, he said, should be warned not to do this kind of thing.