CityNews – On the evening of the 4th March, Chiang Mai's numerous temples were abuzz with worshipers and tourists to celebrate Makha Bucha Day.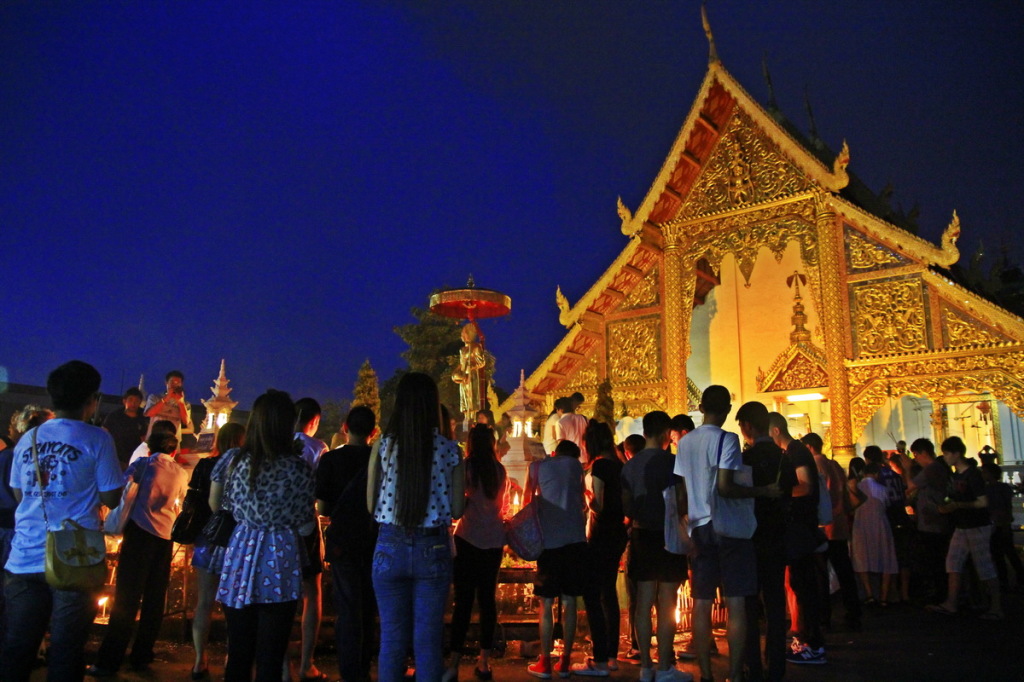 There were four main temples with major activities including Wat Phra Singh, Wat Chedi Luang, Wat Phra That Doi Suthep and Wat Srisoda. Numrous Buddhists turned up in white garments and held incense sticks, flowers and candles as they walked, clockwise, around pagodas three times in worship.
The day is marked by cleansing of the body, opening the heart to accept joy and dressing politely.
Makha Bucha is a national holiday in Thailand with the date depending on the lunar cycle. On this day of the full moon of the third lunar month, seven months after Buddha began his teachings, 1,250 monks gathered, without prior notice, to hear the Lord Buddha preach.
The Buddha subsequently ordained these monks and the day is marked as the beginning of the spread of Buddhism. 45 years later, on the same day, and shortly before his death, he commemorated this day with another gathering.
The day is also marked by the banning of sales of alcohol.
This year is the 2558th year BE.