CityNews – On Monday, 19th May, at 10 a.m. investigators of Chiang Mai Police station announced the arrest of Thanawat Chaiyaya (18) who had robbed tourists and expats in Chiang Mai. The police seized his possessions, which included a a black iPhone, foreign banknotes and coins, a camera, watch and wallet as well as a helmet and a Honda Wave motorcycle.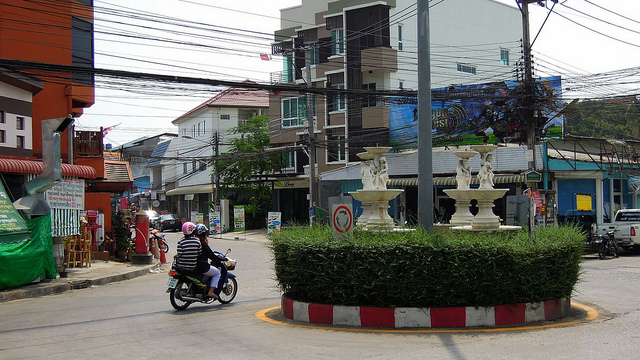 An area of Santitham, Chiang Mai.
Police said they had been looking for him since 22nd April 2014 when Erika Shirojin of Brazil reported that her mobile phone and credit card had been stolen. The police searched for the robber based on the description given to them by the victim and they eventually found him in Santitham, Tambon Changpuak.
Thanawat confessed that he had robbed the Brazilian tourist and he had robbed other people several times. He admitted to a separate incident which took place on May 4th 2014, where he targeted a Ms. Gerda Rowson on Prapokkhao Road, and another robbery on 10th May 2014 where he stole a handbag from an expat, Ms. Tineke Anna, on Singharat Rd. He also robbed more than two foreigners in the area of Prapokkhao Road, which is still being investigated.