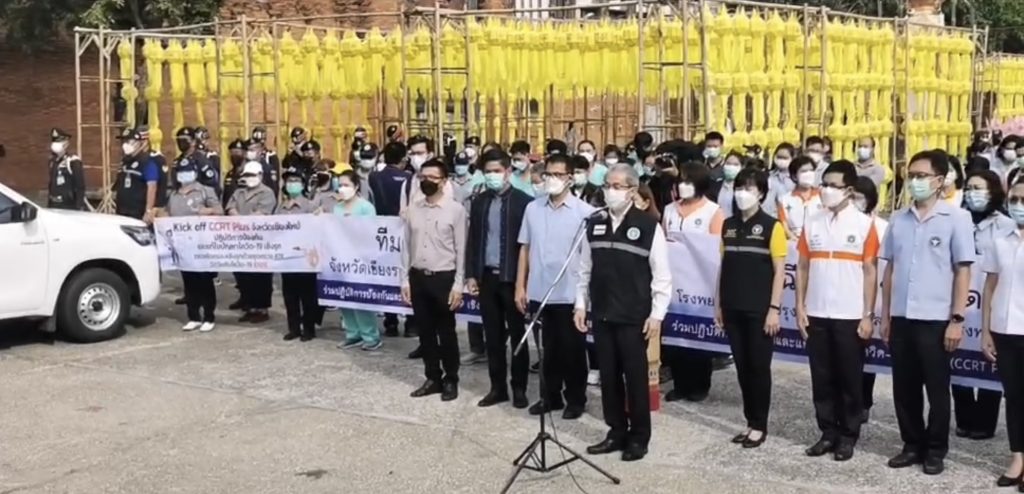 This morning a deputy governor of Chiang Mai presided over the Kick off CCRT Plus initiative to take offensive action to combat Covid at Tha Pae Gate.
The aim is to set up Antigen Test Kit checkpoints and administer the vaccine to 100% of the population.
The aim is to 'return safety to the people of Chiang Mai within 14 days'.
For the past three weeks between 300-400 people have contracted the virus each day from a variety of clusters across the province, but this initiative aims to flatten the curve in preparation of the arrival of tourists in the high season, said the deputy governor.
There will be four checkup points for antigen test kits: Jaeng Hua Rin corner, Tuberculosis Centre opposite Suriwongse Book Centre, Public Health checkpoint at Wat Pa Paeng School and the health park meeting hall at Baan Den.