CityNews – Activist Ricky Ward (part of the environmental group Gum Hak Doi Suthep) has been on the scene passionately protecting Chiang Mai's natural landscape for the last several years. He recently contacted Citynews about how he is "appalled that the municipality has now destroyed an elegant shelter worth 100,000 baht."
The sala near the Mae Kha canal has been demolished and surrounding trees destroyed so that the city can dredge the canal of silt and remove floating weed and rubbish. The sala, an open pavilion, serves as meeting place for community and offers protection from the sun and rain.
Ward had previously asked the city engineers department to remove weeds by hand and boat in Chang Klang, but the suggestion was rejected. Instead, a huge dredge was sent in which destroyed 50 trees along the canal walkway.
"The Mayor says he really loves big trees," says Ward. "But we've seen trees over 100 years old having the tops chopped off; there is no real excuse for doing this. There is no consultation with the people here. The community should be informed of the construction plans. We have the right to be involved; it's written in the Thai Constitution and it is being ignored." He explains that the residents near the canal are also worried about the destruction, but they fear the government if they complain.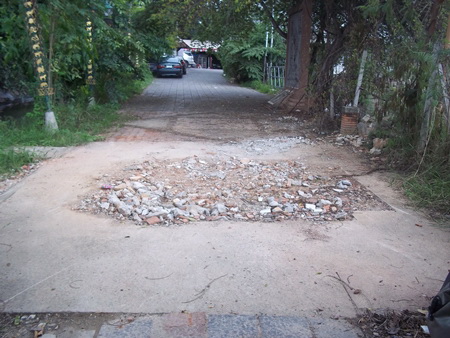 The ground after this area was destroyed to make way for dredging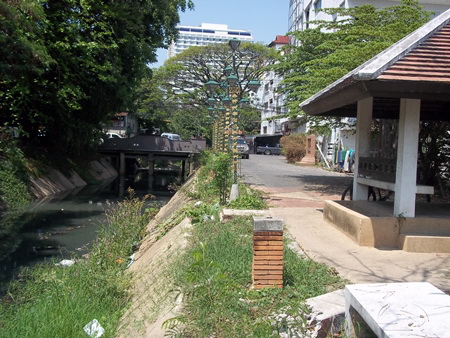 The sala on the Mae Kha Canal before it was torn down by the City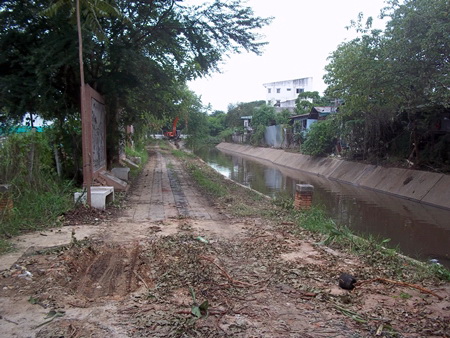 The trees were cleared for the dredging as well
"Most of what they are doing is taking off the weeds on the surface," says Ward. "The Ping River is like an open sewer. The best thing is to get in boats and pick the weeds out and use them for fertilizer. But no, they bring in big machines. They should have done this cleaning ages ago, and more consistently."
The Gum Hak Doi Suthep group currently plants indigenous flora and fauna that have gone missing from the landscape. "Children are growing up not knowing what a local tree looks like, the names of them, or the birds living in them," says Ward. "The species are still in the mountains, they are not extinct and gone just yet."
Ward's group has been planting trees around the Huay Tung Tao Reservoir (which was previously, a beautiful recreation area). Much of the surrounding forest has since been cut and burned down: orange patches everywhere, soil eroding.
"We continue to go back and look after the trees and weed them," says Ward. "I don't think we can say we are making progress until the government follows the Constitution and involves people in the construction planning process and conducts some proper environmental studies. You take one step forward and two steps back."
Learn more on Ricky Ward's blog: www.ourchiangmai.com