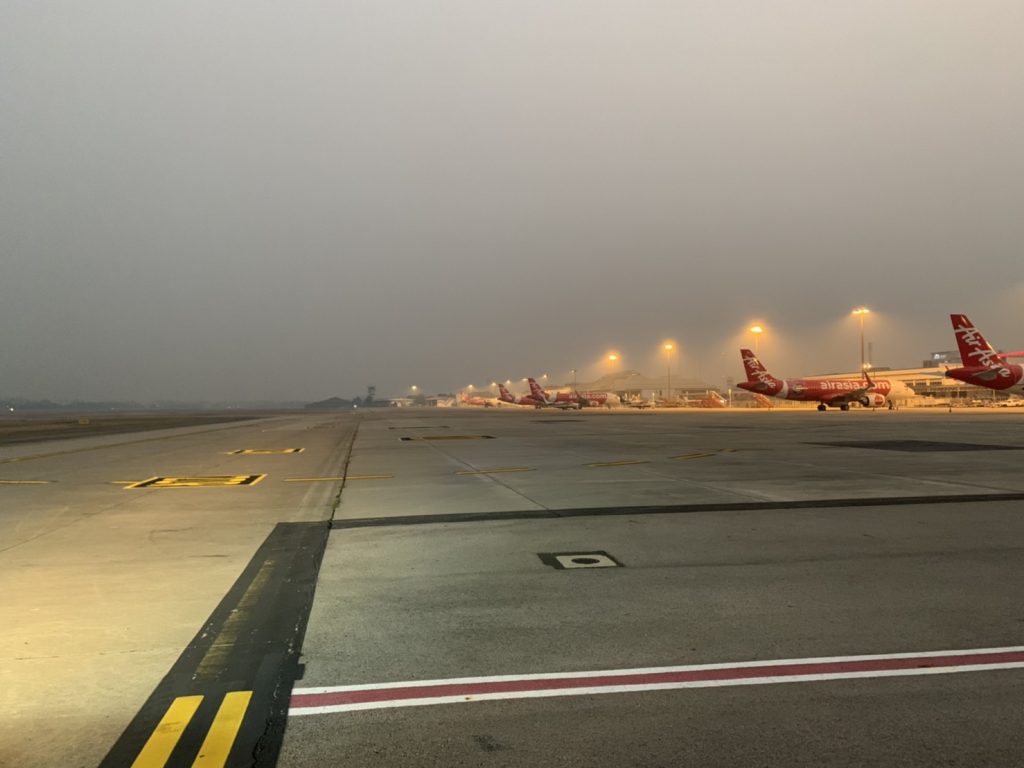 Amornrat Chumsai Na Ayutthaya, Director of Chiang Mai International Airport has said that while Chiang Mai's runway visual range (RVR) is currently at between 3,000-5,000 metres, which is not yet considered to be labelled low-visibility, authorities are currently practicing and training for the eventuality of possible low-visibility.
This includes trial-runs for low visibility from 800 metres as well as an alert system and personnel safety training. If the visibility drops to below 550 metres, but still over 100 metres, then the warning lights will begin to flash and the 'Follow Me' vehicles will be used to lead other vehicles and machinery around the airport grounds. Speed limits are also to be imposed of no more than 20 kilometres per hour.
And should visibility drop to below 100 metres, warning lights and Follow Me vehicles will be used and certain areas will be shut down.
The airport has also installed many spraying and sprinkling systems, especially in the passangers zones, said Amornrat and more trees are being planted.