CityNews – A Sriracha sauce factory in Irwindale City, southern California, has been causing a stink with local residents.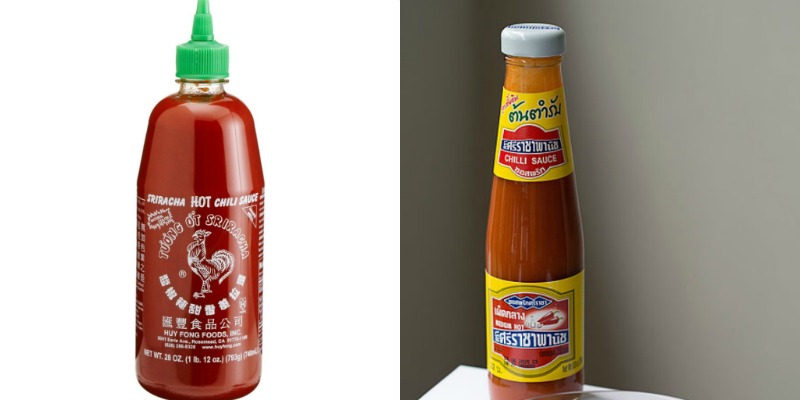 Sriracha suace and the original Thai brand
The factory, which residents say is a 'public nuisance', has apparently been emitting various flavours into the air that have allegedly given locals headaches, stinging eyes, and coughs, due to the grinding of hot chilies.
Huy Fong Foods, the producer of the sauce, has been in Irwindale for close to two years, where its new 40 million dollar project stands among around 1,500 residents.
The factory has been given 90 days to clean up its annoying odours and stop them affecting resident's eyes, otherwise city officials will perform checks on the factory.
This is not the first time action has been taken against the plant. In November last year the plant was ordered to cease production, but by the time the order was given the yearly grinding of chills was already finished.
The popular red hot sauce sold all over Thailand was first named after Si Racha city in Chonburi where it's thought it was first made. The Sriracha label was created by David Tran, an American/Vietnamese man who put together the sauce at his home in the 80s.
Sriracha became very popular all over the USA in the following years.
His business is thought to have made around 85 million dollars last year.