CityNews – 31-year-old Chalerm Duangthong of Doi Lo sub-district was arrested by police Region 5 on April 8th in connection with four dead bodies of babies that had been buried inside Wat Huay Dinji, a temple in Doi Lo district.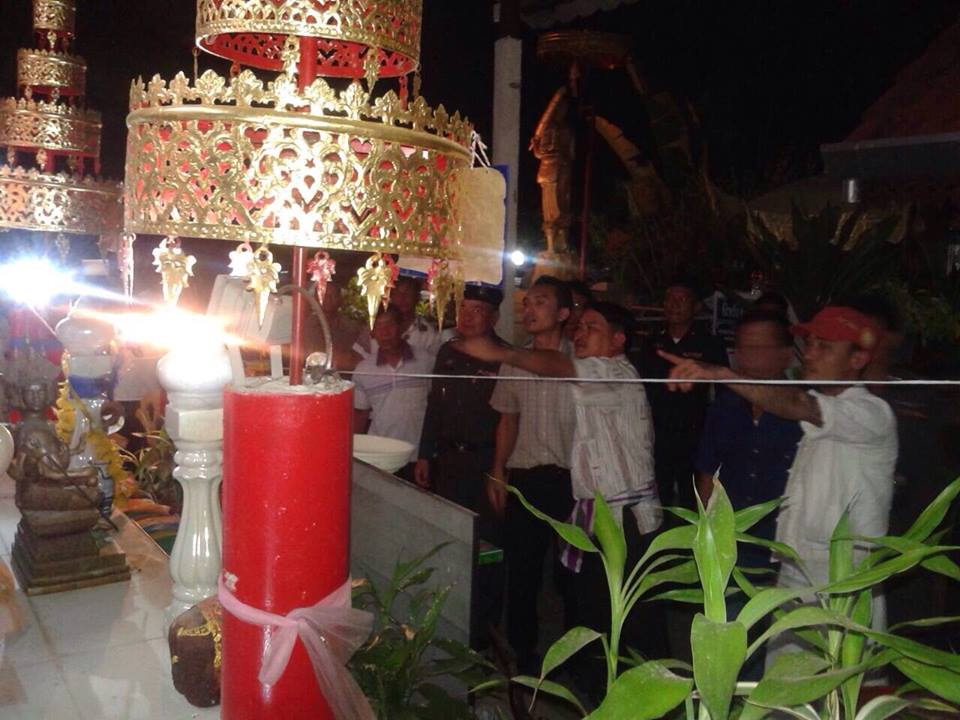 Chalerm (red cap) pointing to the burial site
The former abbot, who had been forced to quit his position after his involvement with black magic, admitted to police that he had bought the babies from an undertaker in order to make amulets out of them.
Residents of the area told police the former abbot had sold the amulets to Chinese tourists, who it is believed bought them for good luck. Chalerm told police he had buried four bodies of babies under the Brahma statue and shrine.
Local residents asked officials not to dig under the Brahma statue and damage it unless the former abbot, who had escaped to Bangkok, appeared and pointed out where he had buried the dead bodies.
According to Police Major General Pacha Rattanapan, Deputy Commissioner of Provincial Police Region 5, the former abbot gave himself up last Friday, April 3. Chalerm admitted to his crime and took Chalerm to the temple where he had buried the dead bodies. This was witnessed by around 100 residents. The police have yet to dig up the corpses.
Chalerm told police that he had been given one of the bodies from a man aged around 40, 5 – 6 years ago.
Police told the press that various monks involved with black magic bought dead bodies from undertakers for 3,000 – 5,000 baht.
The investigations are ongoing.​