CityNews – The Office of Transport and Traffic Policy and Planning has concluded that a Light Rail Transit system will be best suited for Chiang Mai, with two proposed plans that will be sent to the government for review.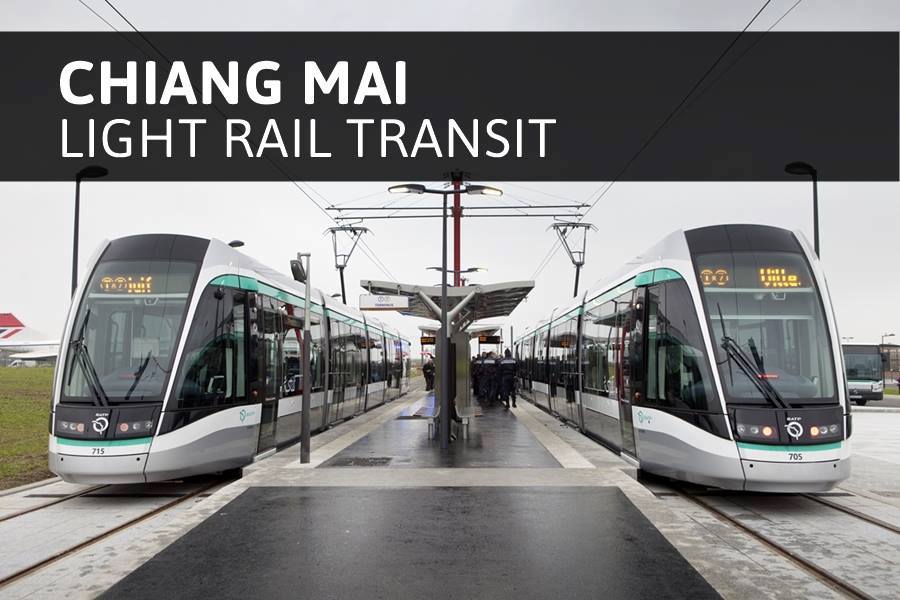 The routes on the plan will remain the same, but discussions are in place between an underground system in the old city or to put the trains at road level similar to a tramway system common in Europe.
The Red Line will go from the Airport – Chiang Mai University – International Convention Centre. (via Chiang Phueak bus terminal)
The Blue Line will go from Chiang Mai Zoo – Tha Pae Gate – Promenada Resort Mall. (via Chiang Mai train station)
The Green Line will go from Mae Jo University – Kad Luang – Airport (via Arcade bus terminal)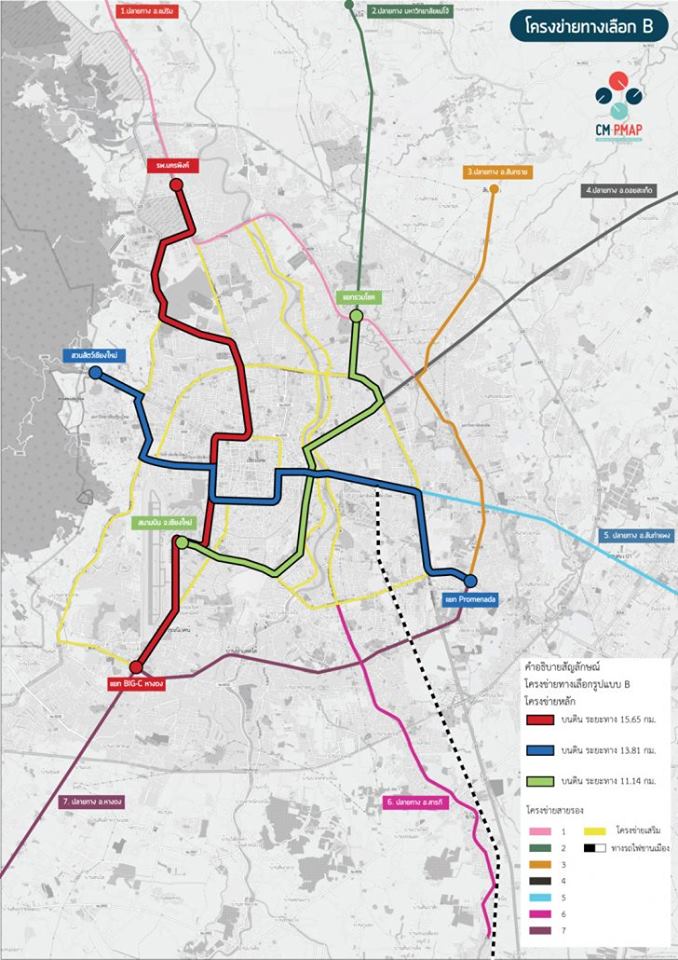 Raks Mae Ping shared the details online in a post over the weekend.
There is a Facebook page that is releasing the information to this project called Thailand Skyline.
The proposal is still in a study phase and investment needs to be sourced. The completed document will be submitted to the Ministry of Transport and the Council of Ministers in July 2017.