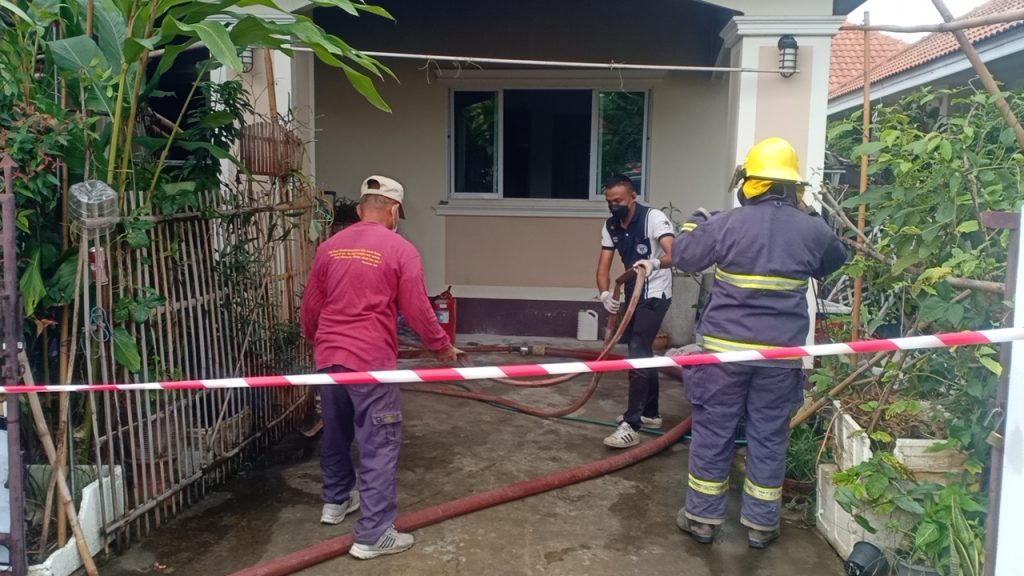 Yesterday at 4.30pm firefighters arrived at Siwalai 3 housing estate in Sankampaeng to find a single storey house engulfed in flames.
After twenty minutes, the fire was under control and firefighters were able to enter the house where they found one body.
A 93 year old woman who was bedridden was the burn victim.
It is believed this was an electrical circuit accident.