CityNews – Yesterday, March 5, a group of about 70 Chinese tourists got ordained at Wat Ram Poeng (Tapotharam) of Chiang Mai's Suthep sub-district.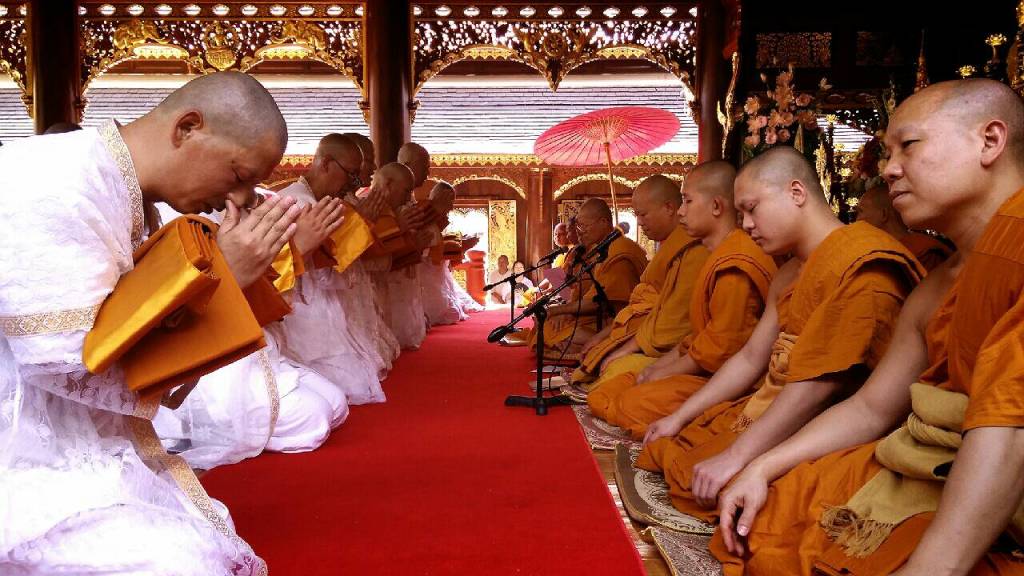 The tourists asked to be ordained to study Buddha's teaching at the temple until March 27, citing their faith in Buddhism. There are 18 monks, 33 nuns, and five others who will wear white clothes and follow the five precepts of Buddhism. Chinese monks also travelled to Chiang Mai to study Buddha's teaching with Thai monks.
This group of Chinese tourists arrived in Chiang Mai on Monday, March 2.
Pornchai Jitnawasatian, president of Chiang Mai's Tourism Business Association, said it is good that this group of tourists is interested in the Buddha's teachings. Though Chinese tourists have been gaining a bad reputation lately for some behavioural misteps, Pornchai says these incidents happened because of misunderstandings about traditions and culture.