CityNews – Yesterday afternoon, the abbot of Wat Dhammamongkol from Bangkok joined abbots from Thai temples in Canada in leading a group of over 6,000 Thai, Canadian, and American believers to practice the dharma outdoors at Doi Inthanon National Park.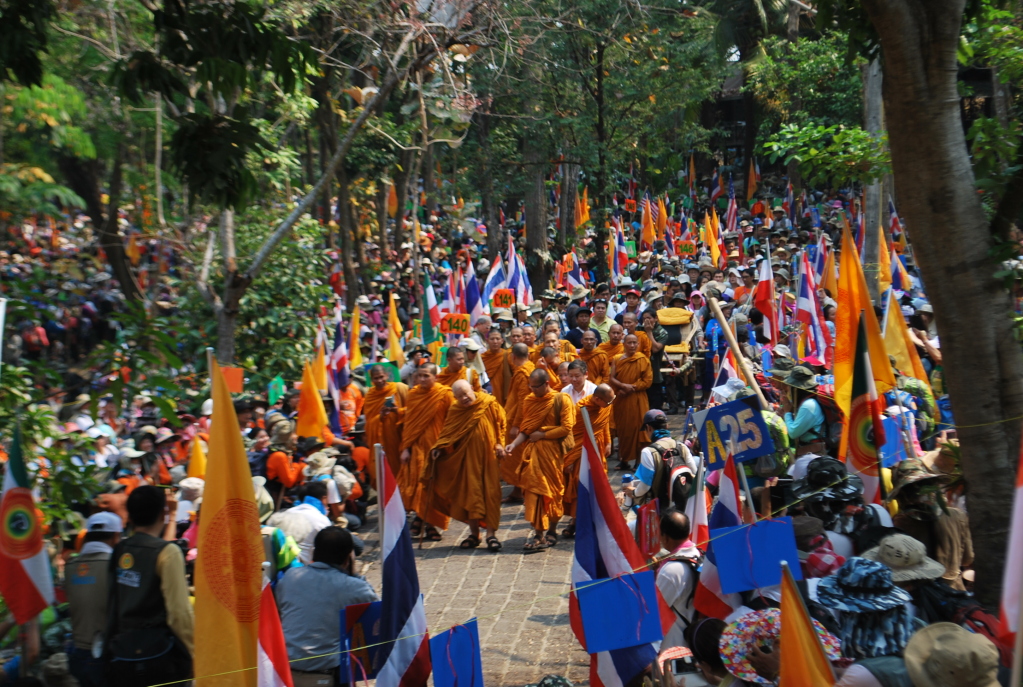 They planned to spend a long weekend, from March 12 – March 15, meditating and learning in the forest.
However, local authorities have expressed concern for the participants due to the current weather, which they say may be hazardous to their health.
Ambulances and medical equipment have been prepared to deal with any emergency incidents.
Police and officials of Doi Inthanon National Park are also prepared to help.