CityNews – Severe rain and large hail damaged 60 houses last Friday, March 27th, located in Chiang Mai's Ban Luang and Bosali sub-districts, close to Doi Inthanon National Park.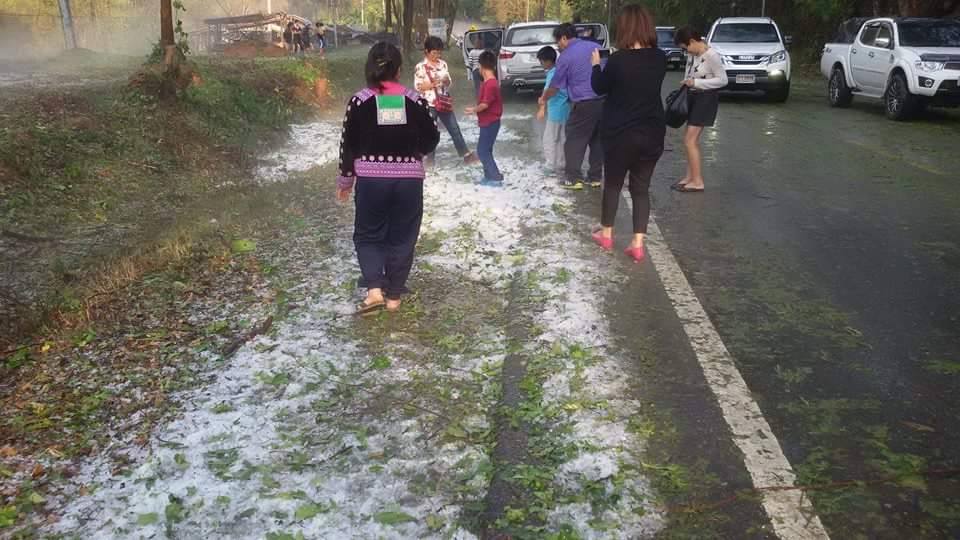 Photo: Chom Thong Love You Fanpage
Houses were not only pelted by hail up to 2 centimetres in size, but portions of houses were carried off by strong winds.
On the upside, the storms Chiang Mai experienced last week helped reduce the smog problem that had reached very serious levels.
According to the Thai Meteorological Department, the northern region of Thailand will experience more thunderstorms in the coming days. Residents are warned to stay away from large trees, billboards, and unstable buildings when storms occur.
There was no reports of injuries or deaths from the incident.