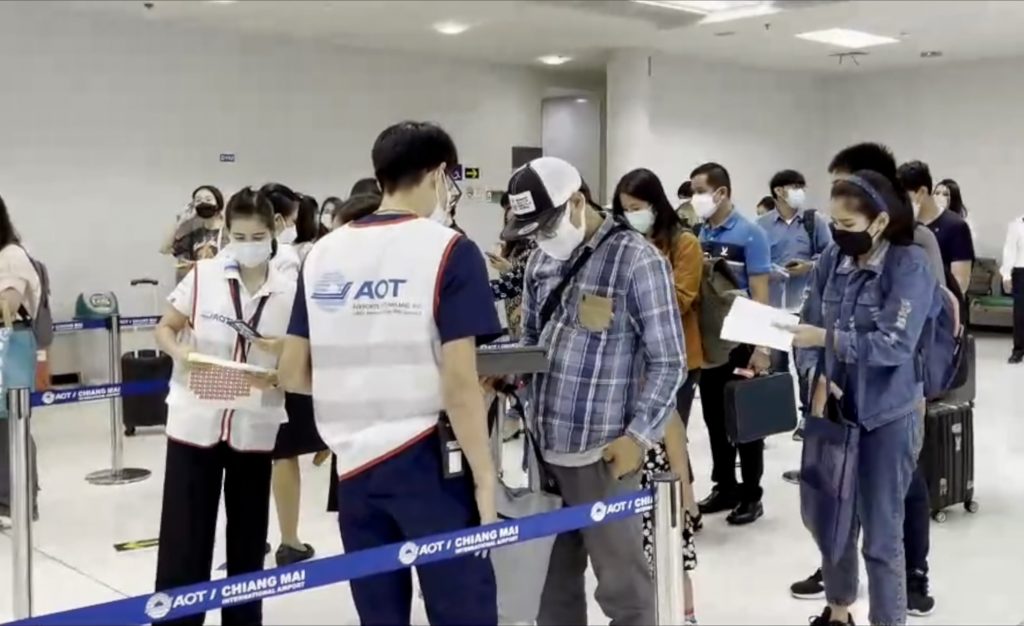 A Bangkok Air flight to Bangkok was the first plane to take off from CNX International Airport this morning at 9.45, following closure of the airport on the 22nd July.
There were 48 passengers on the flight and the deputy governor, officials from the public health office and the media were present to mark the occasion as well as to oversee safety measures.
Passengers who were vaccinated boarded the plane from another area as those who weren't.
According to airport authorities, all personnel have been fully vaccinated and the entire passenger terminal is thoroughly cleaned every hour, for passenger peace of mind and safety. There are expected to be around 1,000 passengers this week.