CityNews – According to AirVisual, an independent worldwide PM2.5 real-time and forecast air quality index level database, Chiang Mai had the highest levels of smog in the world on March 6, 2018, with a reading reaching 183 AQI.
UPDATE: Due to a number of negative responses to this article, CityNews would like to clarify that the reading of 183 AQI was based on a 24-hour average of Chiang Mai. There are times when other locations record higher AQI levels but over a full day Chiang Mai had the highest average, according to AirVisual, linked above.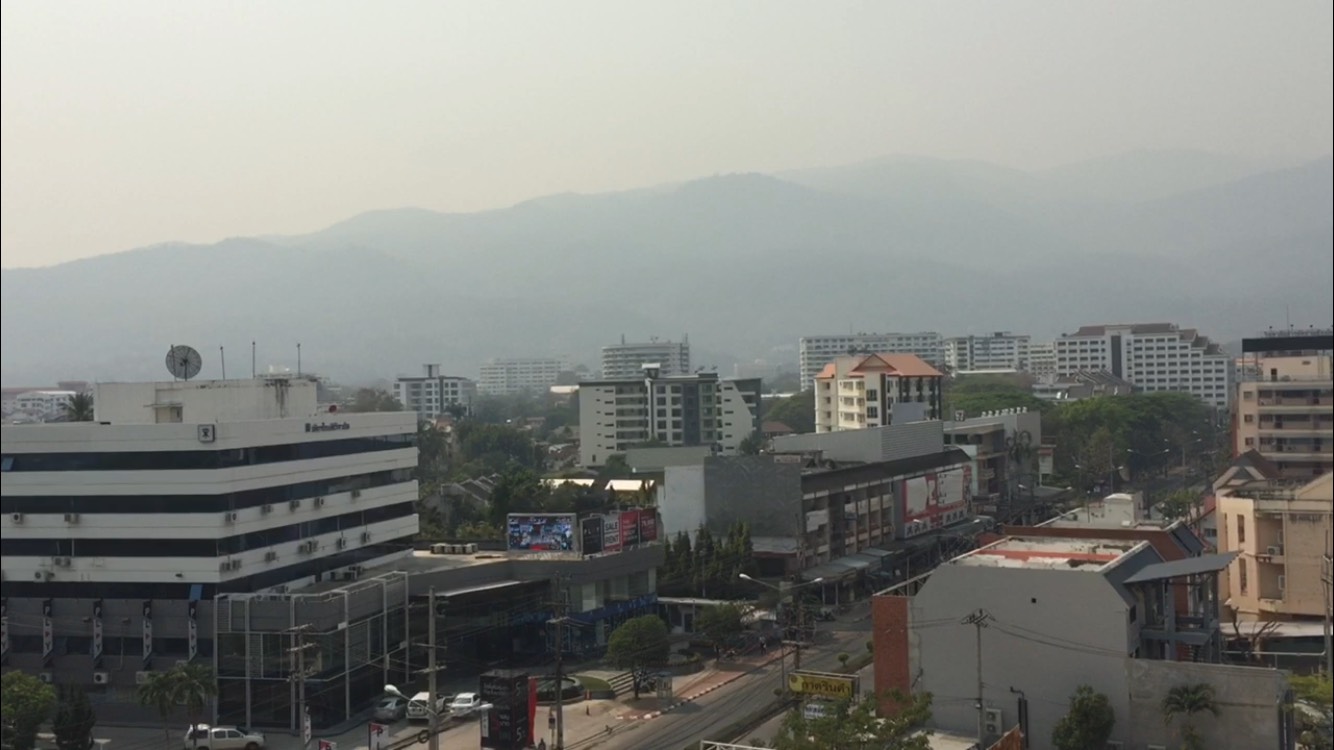 According to the application, and a number of other PM2.5 AQI record websites, Chiang Mai topped the world with the highest levels of smog yesterday, reaching at least 183 on the PM2.5 AQI scale.
Today, March 7, has seen Chiang Mai drop to number two below Lahore, Pakistan, which has spiked at 214 AQI.
According to the local authorities, the official sensors in Chiang Mai recorded a PM10 level of 122 in Chang Phueak. Si Phum recorded a PM10 AQI of 92 which falls below the country's safe level of 120, although is still above the world's standard of 50 AQI.
The world's safe level for PM2.5 is 20 on the PM2.5 AQI scale.
Although government sensors record PM2.5 levels, they are currently no published as the official standard for measurement is still only PM10 in Thailand.
Citylife urges our readers to wear a mask and stay indoors as much as possible, in rooms with air filtration if possible. Exercise is not advised when smog levels are so high.