This Mediterranean styled restaurant hasn't been open for long. I knew about it after reading Facebook and kept seeing friends and acquaintances checking in there or taking photos and uploading them all the time. I am a bit of a busy person in the evenings, what with my own restaurant and all, so hadn't had a chance to visit. But everyone kept going on about how good it was, so last week I happened to bump into one of the shareholders of Green Table at some event or rather and I promised that I would go for sure. So, I booked by table for this past Tuesday…but then had to cancel. Then I moved it to Wednesday…and nearly had to cancel! But thought I wouldn't be forgiven this time for sure!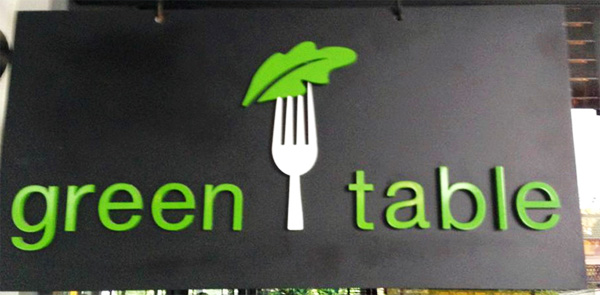 My son ordered a huge amount of food for us to share including the grilled vegetables (zucchinis, bell peppers, aubergines), sautéed clams,creamy mushroom soup, linguini vongole, spaghetti carbonara, some farang fish spaghetti I can't remember the name of…and those were just our starters! For main courses we had grilled pork tenderloin with apple brandy, cod fish with dill butter lemon sauce and grilled lamb chop. There were five of us in total, so don't be alarmed, it wasn't just my son and I! And we ordered ten dishes! My son wasn't shy about what he wanted! We didn't have to wait for long as our food slowly trickled onto the table…as did other customers into the restaurant. So, let me get to the nitty gritty of the food:
Sautéed clams – perfect sized, I wasn't sure what sauce it was cooked in, but I think it was white wine sauce, with a bit of heat to it from dried paprika and with real Mediterranean flavours. We ordered extra bread just to soak in every last drop of juice.
Creamy mushroom soup – rich flavours without requiring any salt and pepper.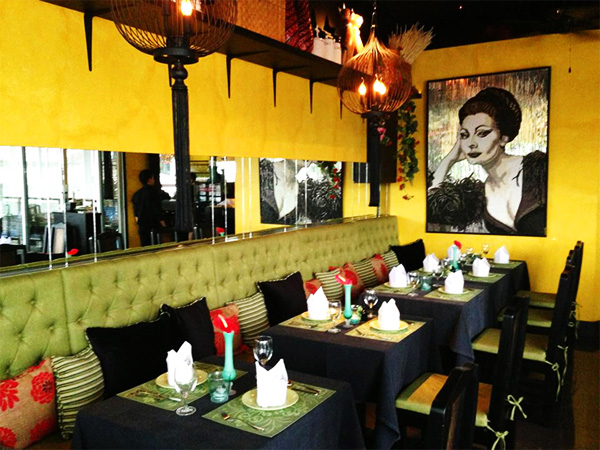 Linguine vongole – perfectly al dente and friend with clams which I think was to please the Thai clients because the flavours were definitely bold and the hint of paprika made it nice and spicy, they even provided an extra bowl of paprika on the side.
Grilled pork tenderloin – I don't normally order pork when I eat Mediterranean, because one normally associates that region with seafood. But when I tried this dish, I couldn't believe it! The pork was succulent and tender and the sauce was simply a great match.
Cod fish wit hdill butter lemon sauce – well, the cod was tender and wonderfully cooked with a crispy skin to it. The sauce and everything that came with it just complemented the cod.
There were ten of us and the damage was a very reasonable 3,000 baht only. Highly recommended restaurant!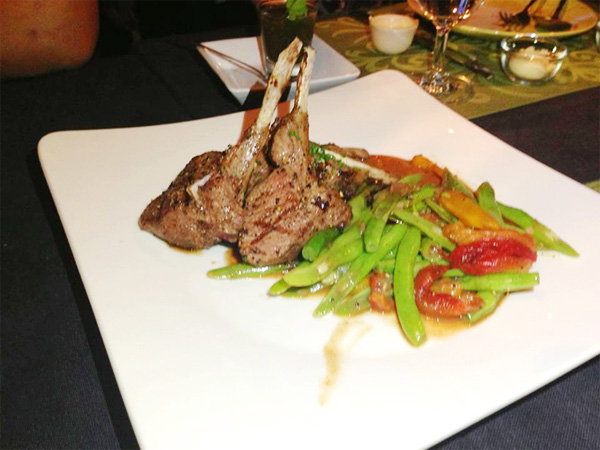 So, let me say it again, Kantary Terrace. 44/1-2 Nimmanhaemin Soi 12. 053 920 190 or find them on Facebook.