CityNews – Trin Nilprasert, the man behind the world's tallest flagpole which was planned to be erected in Chaing Rai, has been arrested by local police after it was reveled that he defrauded over 24 million baht meant for contractors to clear the ground and prepare it for the flagpole.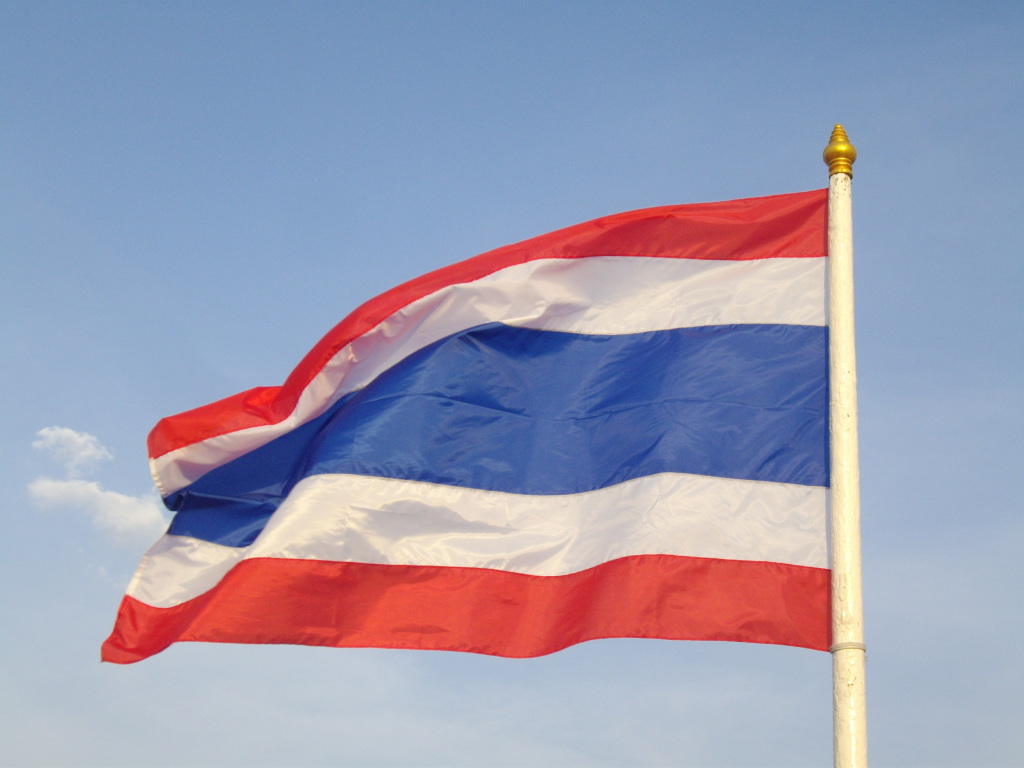 Last year CityNews reported on the project that Trin, who gave himself the title of Chairman of the World's Tallest Pole for the Thai National Flag Project, that he was inspired by athletes wrapping themselves in flags. He wanted to unite people by honouring the three Thai institutions: monarchy, religion and patriotism.
However, in reality Trin made off with most of the money meant for the contractors who issued a formal complaint to police in August 2016. Asian Thai Development told police that it was promised 24 million baht by Trin to lay the foundation for the flagpole. After 2 million was paid, no more money was forthcoming. This resulted in the construction site being abandoned. Trin then disappeared with the money.
Trin was arrested on fraud charges on Thursday, March 9 but has now been released after paying a 100,000 baht bond.
Much of the money was raised through a donation drive, and although not paying the construction company, police told Khaosod that there was no reports of trin defrauding anyone's donated money so far.
The flagpole was going to be constructed by Trident, a company responsible for the worlds largest flagpole located in Jeddha, Saudi Arabia. Trin has also claimed that his flag pole would have been the tallest forevermore, striking a deal with the world leader in flag pole production and design, Trident Support, to never build a taller flag pole in any other country.