CityNews – A 31-year-old Lisu woman was murdered in her house in Chiang Mai's Piang Luang sub-district last week.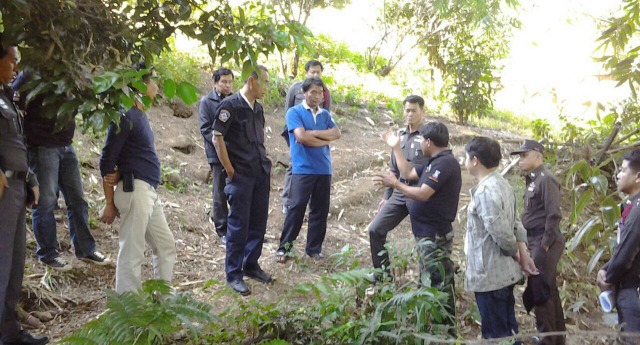 Police and rescue workers outisde the victim's house. Picture Credit: Wiang Hang Rescue.
Police found the body of A-sue Saeyang in the bedroom after they were called to the scene at around 8am on Tuesday.
Her throat had been slashed, and it is believed that she had been dead for at least 24 hours. A bloodstained nine-inch knife was next to the body.
Police believe there had been a struggle, as there was also a cut on her right hand and items were scattered around the room.
Neighbors said A-sue lived alone in her house, and her Burmese husband is currently in jail in Burma for drug offences. She was hired to work in nearby fields and was not involved with any illegal activities, they added.
Nothing appeared to have been stolen from the house. Police believe A-sue have been killed by a lover, or while fighting off an attempted rape. Enquiries are continuing.