CityNews – Thailand has been named the "Best Golf Destination" at the Safari India National Tourism Awards 2013 at the award ceremony held on October 4, 2013.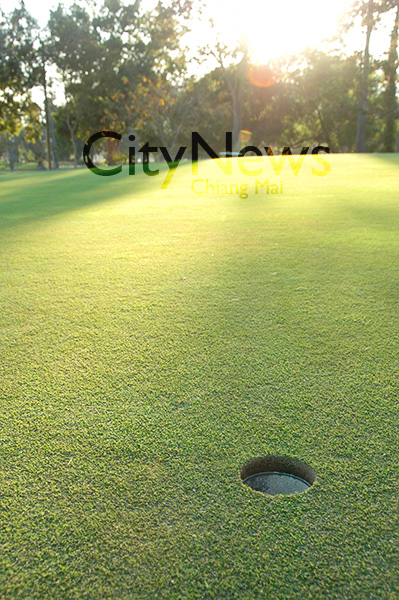 Mrs Runjuan Tongrut, Director of the Tourism Authority of Thailand (TAT) New Delhi office, also has been honoured with the "Best Professional in Marketing" award in appreciation of her commendable work towards taking Thailand tourism to newer heights.
Mrs Runjuan expressed her gratitude to the editors and management of Safari India, saying the golf award is the recognition of efforts made towards promoting the increasingly popular sport as Thailand has become a natural attraction for golfers thanks to its modern facilities, internationally-designed and championship courses, cost competitiveness, unmatched hospitality and excellent infrastructure.
"We are also very delighted to have Gaganjeet Bhullar on board as our golf brand ambassador as he is India's most promising golfer and we believe he will be a huge inspiration to golfers in India. He has often been to Thailand, and enjoys playing golf there," Mrs Runjuan said.
There are more than 250 world-class golf courses in Thailand, ranging from locations in cosmopolitan city such as Bangkok to beach destinations such as Pattaya, Hua Hin, Koh Samui and Phuket, as well as in the highland areas of Chiang Mai, Chiang Rai and Khao Yai.
Golf has been played in Thailand for 100 years now, with matches reported at the Royal Bangkok Sports Club as early as 1905. The first recognised 18-hole course, Royal Hua Hin, was built by a Scottish engineer in 1924 in the aristocratic seaside resort of Hua Hin.
Thailand hosts many globally recognised golf tournaments, such as the Honda LPGA Thailand and the Royal Trophy – Europe vs. Asia Golf Championship. Thailand also hosted the Asia Golf Tourism Convention in late April and the Yatra Tournament in June.
About the Tourism Authority of Thailand
The Tourism Authority of Thailand (TAT), the promoter of Thailand tourism worldwide, is partnering with tourism businesses and stakeholders to showcase the best that Thailand has to offer to India, and to project the image of Thailand as a luxury and high-end destination for Indian travellers.
About Safari India
Safari India is a prestigious regional tourism magazine covering India, Nepal, Sri Lanka, Bangladesh, Pakistan and South East Asia. It covers a wide range of topics on tourism, aviation, travel agents, hotels, travel trade conferences, wildlife and environment. It is a widely circulated magazine in the entire region. Maintaining a high standard, Safari India is the only magazine published from India on regional tourism. It is circulated at most of the hotels, tourist centers, airlines, travel agencies and at various travel and tourism associations including PATA, TAAI, IHA, ASTA, WATA, UFTAA and POW WOW both in India and abroad.