CityNews – Two brothers were arrested in Chiang Mai's Chaiprakarn district with 500,000 yaba pills in their car yesterday.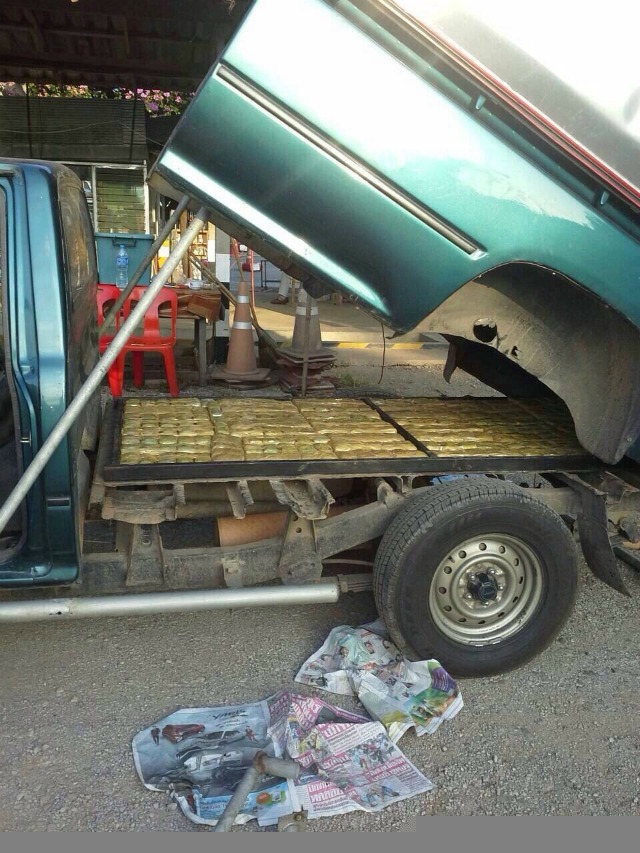 Photo: Chaiprakarn Police.

Police and soldiers set up a checkpoint after hearing that a car transferring the drugs to Chiang Mai and then Bangkok would be passing through the area.
They stopped a car containing the two suspects – driver Ek Thanormwittaya, 28, of Mae Rim, and his younger brother Duangjan, 25. They were both acting suspiciously and talking gibberish, officials said.
The yaba pills were found packed in plastic bags hidden under the truck's container. The suspects confessed that they had picked up the drugs from a hotel in Fang district and been told to transfer them to the city.
They said they were hired for 50,000 baht, and were told they would get paid when the job was completed.