CityNews – Yesterday, April 7, a group of transgender young men dressed in women's clothes appeared during the compulsory military service draw at Municipality School 7 (Sirinawinwittaya) in Lampang Province. The 'ladyboys' have received a lot of attention online.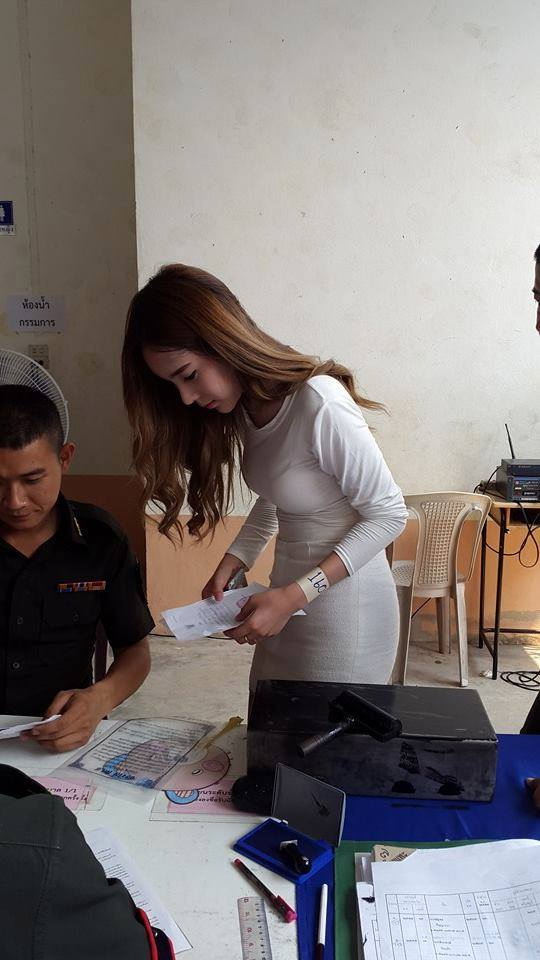 One of the transgender men, Frame (in the photo), a student at a private university in Bangkok, was said by netizens to be more beautiful than most women. While his/her beauty has so far been the focus of online conversation the issue of should transgender men even have to do military service has not been brought up, at least as far as we can see.
Only names drawn will have to do the military service.
Photo credit: Facebook Plugfai Px‎