CityNews – After news of two young children dressed in hill tribe clothing were allegedly photographed mid watch-swipe off of the unknowing tourist, their parents have called on the press to stop sharing the story which they said is both untrue and damaging to the two girls, both of who's faces were not censored.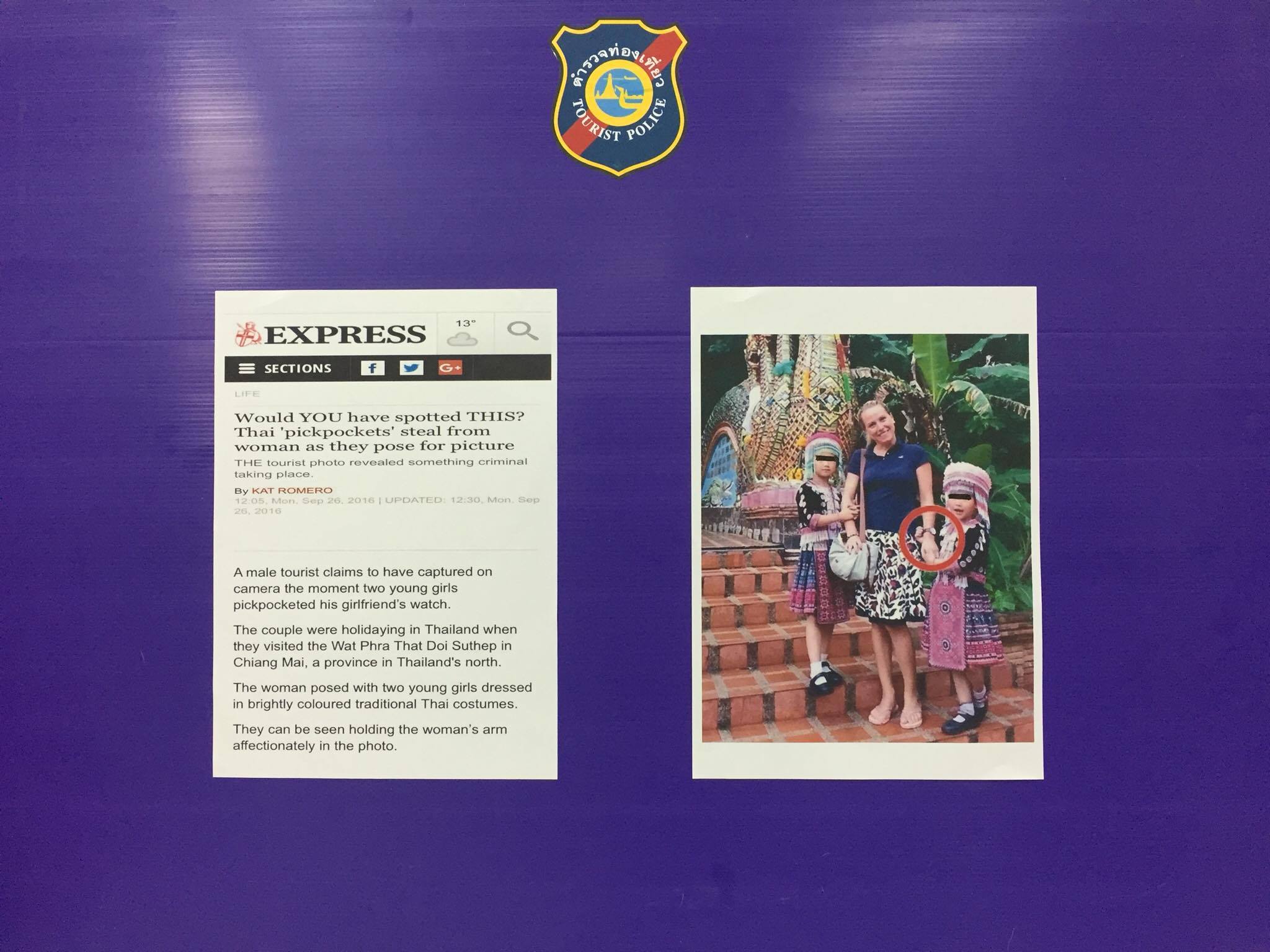 The parents of the two girls contacted Doi Suthep police asking to clear their girls' names after the image made international news, being found on both Thai websites and foreign news sites as the Express UK (seen pictured) and the currently censored British news site, The Daily Mail, which is one of the world's most read news sites.
The reports from the tourists who shared the image claimed that the girl on the right stole the watch from the woman in the photo, but they only realised after they returned to the hotel. They claimed that this was the last photo where she was seen wearing a watch, with all following images showing her watchless.
However, the parents said that their two girls were honest and had no understanding of theft, let alone the ability to take a watch off somebody's wrist without them noticing.
They said that the two girls, aged seven and 10 years old could be negatively affected by the negative news and has asked for people to stop spreading false information.
The police are investigation the story from both sides, but have advised both parties to not jump to conclusions.