CityNews – Orient Thai flight OX682 was forced to make an emergency landing on the way to Chengdu from Phuket on March 28th. Initial reports suggest that the plane suffered an engine failure once it entered Chinese airspace that caused the aircraft to land in Kumming instead of continuing on.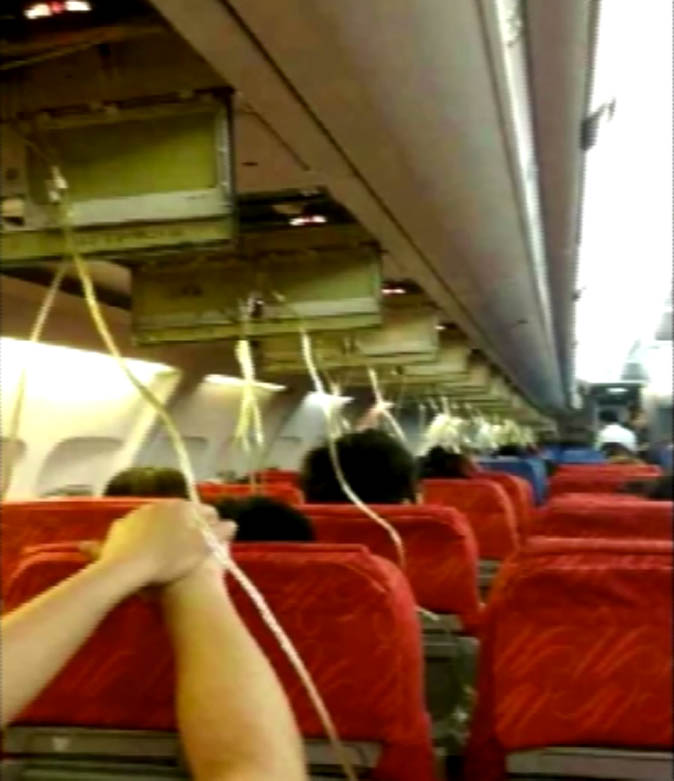 A passenger told the Daily Mail (which is blocked in Thailand due to "inappropriate content") and Chinese media that crew members panicked, screaming as oxygen masks dropped from above.
Orient Thai released a statement on Facebook that did not address allegations of engine failure, instead focusing on what caused the oxygen masks to deploy. Orient Thai also denied any loss of composure on the part of the crew, "The flight attendants have performed their duty well and did not panic as according to news reports," claims Coconuts Bangkok's translation of the statement.
The statement pointedly did not address any safety issues, a growing concern when so many Thai airlines have been audited and found wanting. Orient Thai may be the next airline to get slapped with an international 'no fly' label.