Electronic music has long been a staple of Thailand's broad musical palette, with many Thai indie bands and producers heavily influenced by sythesized sounds. Scratch the surface of Chiang Mai's dance music and indie scenes, and you begin to discover some of the component sub-groups that provide ballast in the rich mix of sound and culture. On the run-up to the all-electronic PLEXUS II event at Deejai Garden we caught up with some of Chiang Mai's electronic artists who specialise in conjuring beats and textures from bespoke modular synthesizers.
Modular synthesizers in a format known as 'Eurorack' are a growing phenomenon worldwide. In Asia, they're biggest in Japan, China and Hong Kong, but within south-east Asia, Thailand is where it's at. Chiang Mai alone has a small but well-formed core of everyone from musicians and artists who use Eurorack, to electronics enthusiasts who design and build the stuff, to Siam Modular – a Eurorack manufacturer, distributing worldwide from right here in Changpuak.
The premise of modular is that the component circuits of the synthesizer are available as separate modules (the earliest synthesizers were all like this), each performing a single function of a larger machine that the user can compile to suit their own needs. Rather than being hard-wired together as they are in keyboards and desktop synthesizers, these modules have to be patched together by the user, à la telephone operators of the 1900's. Think prog-rockers of the 70s – Pink Floyd, Jeff Wayne, Keith Emerson, etc.
This human-machine intimacy, along with vast scope for experimentation and serendipitous discovery, inspire ad-lib and improvisation at every turn, to create transient, ever changing sounds, be they melodic, percussive or just plain weird and interesting. Whether for film score, music production or live performance, the modular synth is a powerful tool for sound design. Be it abstract, experimental, celestial ambience, hardcore grunge, chilled-out beats or booty-shaking electronic funk and dance – the modular synth can find it's place in almost any genre of music.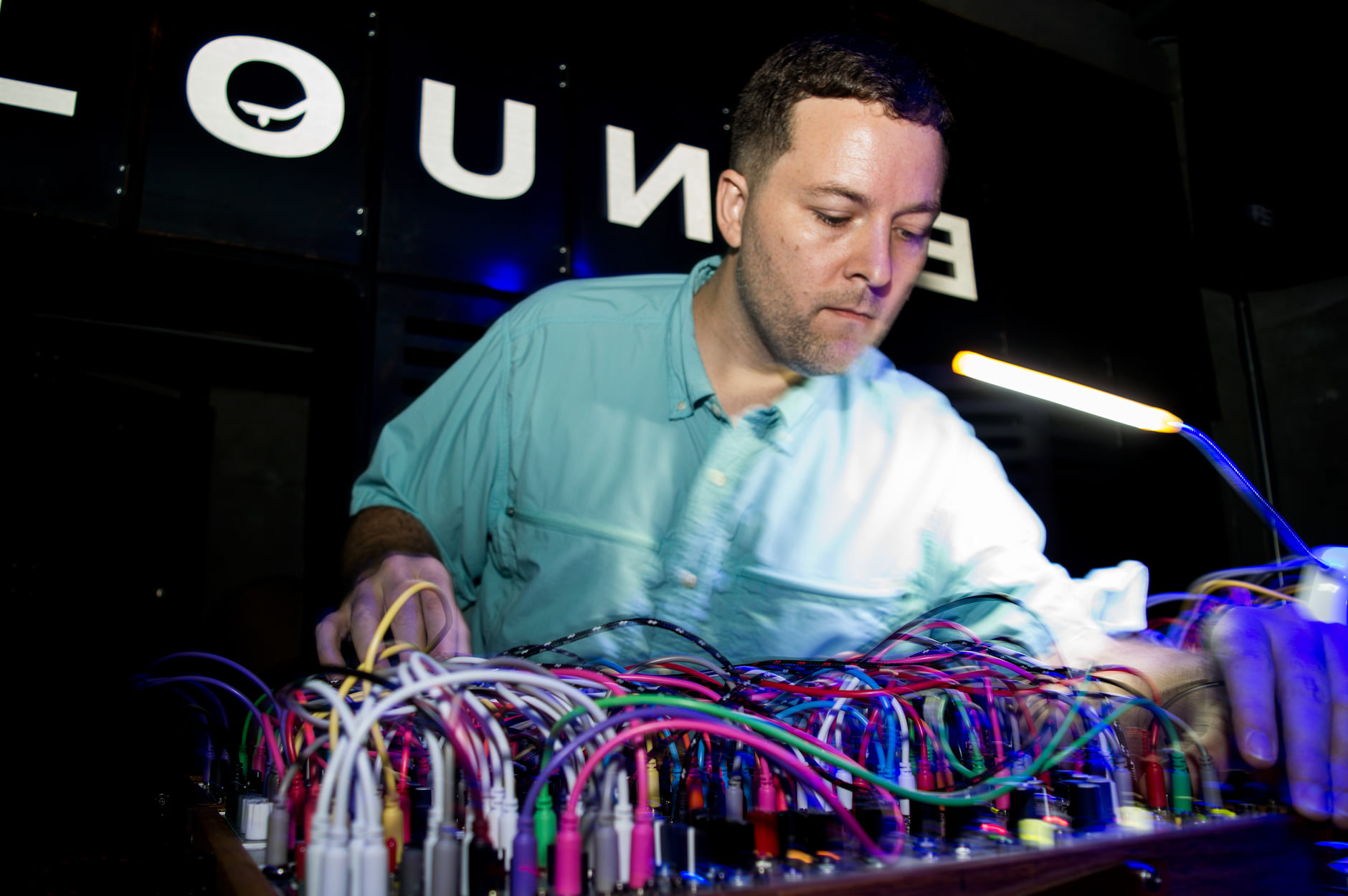 Daydream Devices
Heavyweight modular-man Daydream Devices is the North's human-encyclopedia of eurorack modules. Of the 1000's of modules on the market, he's used a hell of a lot of them, and knows most of them inside out. His rampant eurorack addiction has claimed nearly an entire wall of his rural Chiang Rai home in a relatively short time of collecting (seriously dude, you need help!). His musical ethos has always been to plug and mic and experiment, mixing acoustic sound sources with analogue processing, effects and guitar pedals. He then discovered that Eurorack was the perfect medium for this endeavour of creating an ever-evolving amalgamation of the organic and the synthetic inspirations, in the attempt to find a human element hiding in what is between the divide.
"Modular synthesizers are a new paradigm for individual composers to construct expansive and novel ideas today because of the major advancements in music technology and types of modules available in the last 10 years. Immediately there's a sense of adventurism and discovery you can experience daily. Beyond that the complexity that can be derived from a variety of modules circumventing typical use allows a single person to control what is essentially a small orchestra that has the potential to be automated as needed. Bedroom musicians have never had it so good." – Daydream Devices
https://www.facebook.com/daydreamdevices
Wuthichai
DJ and Producer Wuthichai (AKA Shaky)'s influence on Chiang Mai's club and festival scene runs deep. He's founder of the mighty Jive festival, which ran annually and grew steadily over 14 years before covid. He also co-founded Chiang Mai's famous Warm Up Cafe. You might have seen him regularly spinning vinyl or playing his own live beats there, and at various other venues throughout CNX. In recent years, he's added a small Eurorack suitcase to his rig, so you can hear him mixing modular bleeps and ambient textures in with his trademark down-tempo breakbeat sound at various events in Chaing Mai and Bangkok, including the last Jai Thep festival in 2020. Influenced by Jazz, blues, rock, funk, breaks, drum and bass and experimental electronic, Wuthichai's mission is to bring the sound of folk music into the mix with modern international styles.
https://www.facebook.com/profile.php?id=100057182720897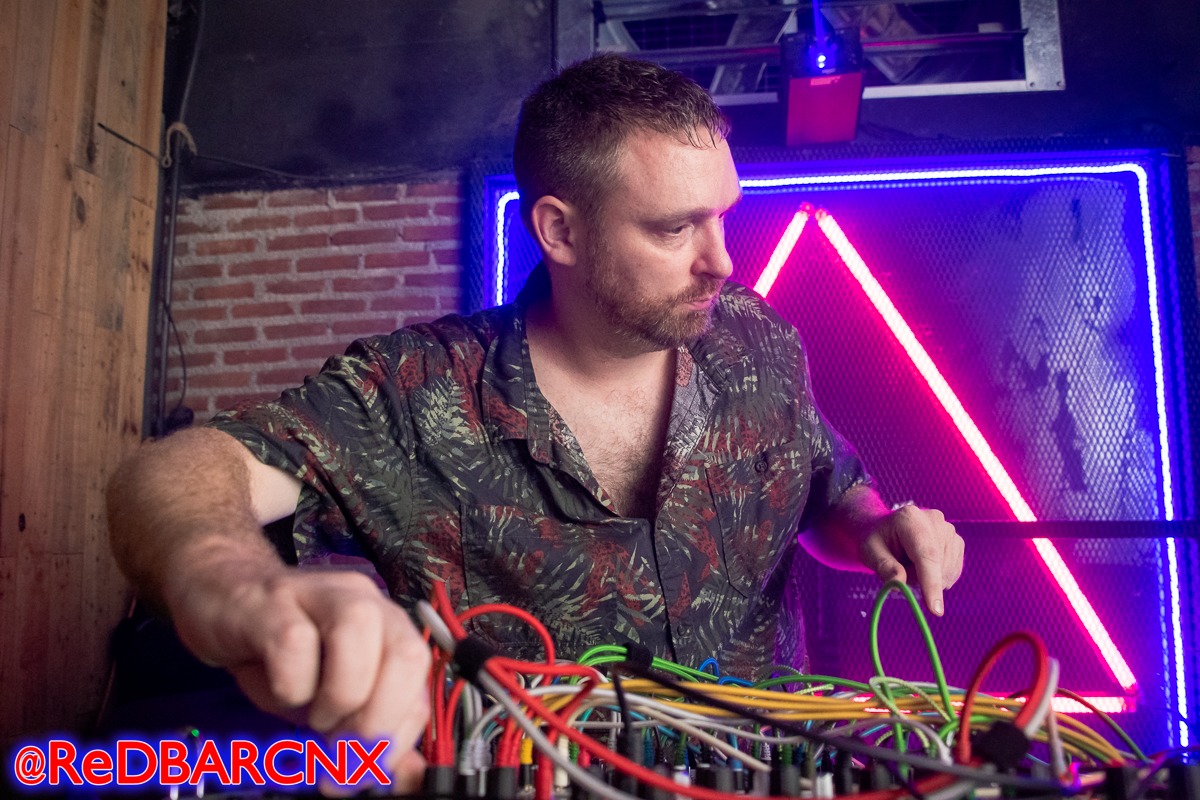 Red Drum
Pete is the founder of Siam Modular and performs under the name Red Drum. While studying music tech in the UK in '98 he got into building synths, mostly out of necessity. Unlike today, there weren't any affordable analogue synths on the market, and vintage synthesizers had begun to sky-rocket in price. Settling down in Chiang Mai, he reignited his electronics and music pass-times, which quite rapidly grew into a business and a live electronic dance act. Expect machine-driven techno-funkiness, marked with elastic acid, shattered breakbeats, energetic synth riffs and dubbed-up wobbly basslines, with plenty of ad-libbing and unpredictability to boot.
"There's that feeling you get when you create anything from base parts; that feeling of raw creation. When you first get that circuit going on the breadboard and start riffing with it, you realise you're conjuring that sound from the earth. You've just arranged some minerals in a certain order, and now you're using it to manipulate energy into something interesting, even beautiful. There's something very primal about it, akin to beating a hollow log with a big stick" – Pete Red Drum. https://www.facebook.com/RedDrumCNX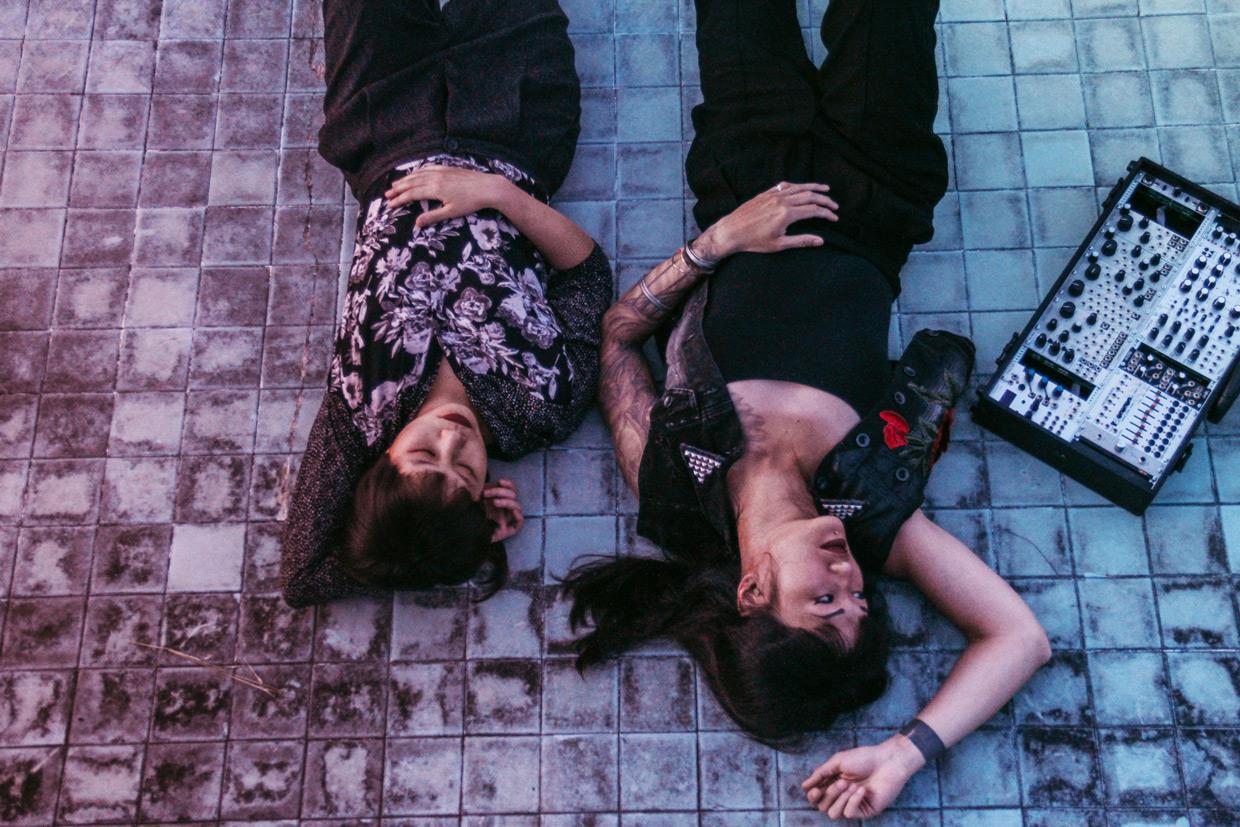 Nguyễn + Transitory
The Singaporean and Vietnamese/German duo of Nguyễn Baly and Tara Transitory. Their work crosses the disciplines of sound, performance, and installation, working mainly with modular synthesizers and analog tape. In Chiang Mai they founded Extantation – a space for artistic performance, installation, presentation, workshops and discussion. Alas Chiang Mai must have been too small for the duo, as they relocated just before the pandemic to base themselves in Berlin. From there they take their work all across Europe, and also run the successful mastering studio Queer Ear Mastering. https://www.facebook.com/nguyen.transitory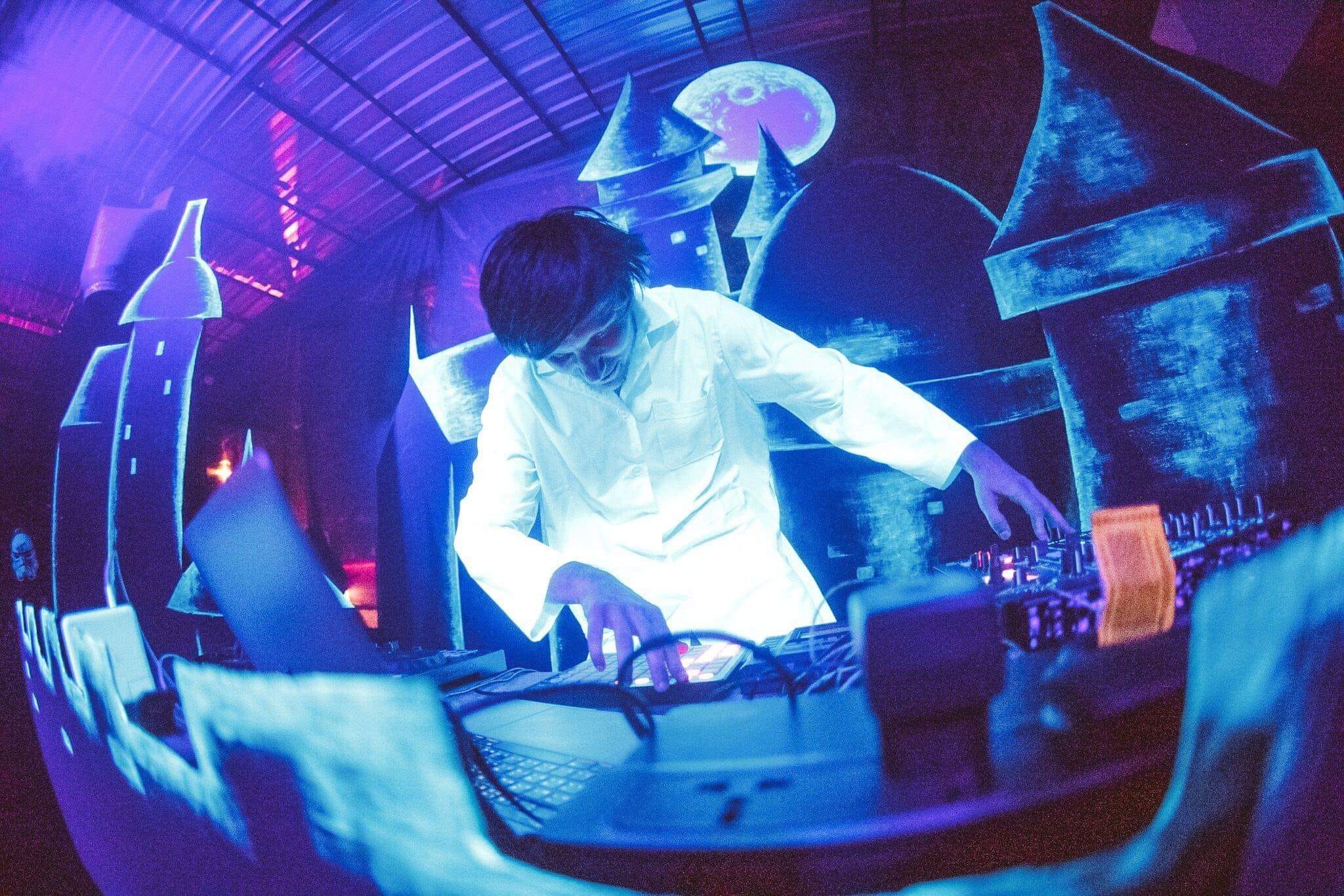 Electro Mass
Perhaps more famous in Chiang Mai as the drum & bass DJ/producer Neuroscientist, Electro Mass started off playing live shows around Bristol, UK, live-remixing his productions with elaborate FX chains. His signature groovy, technical sound was soon noticed by promoters in London as he claimed a residency in the Brixton Jamm. Since moving to Chiang Mai, he's been integral to the underground music scene as part of the team behind Jai Thep Festival and Synergy, one of the most highly regarded regular dance music events in the area. His set at Plexus in October represents Electro Mass in a brand new incarnation, playing with a new suite of audio tools, including a semi-modular synthesizer, analogue acid-box and drum machine. Expect a fully hardware, improvised and highly energetic acid house jam.
https://www.facebook.com/profile.php?id=100063480009917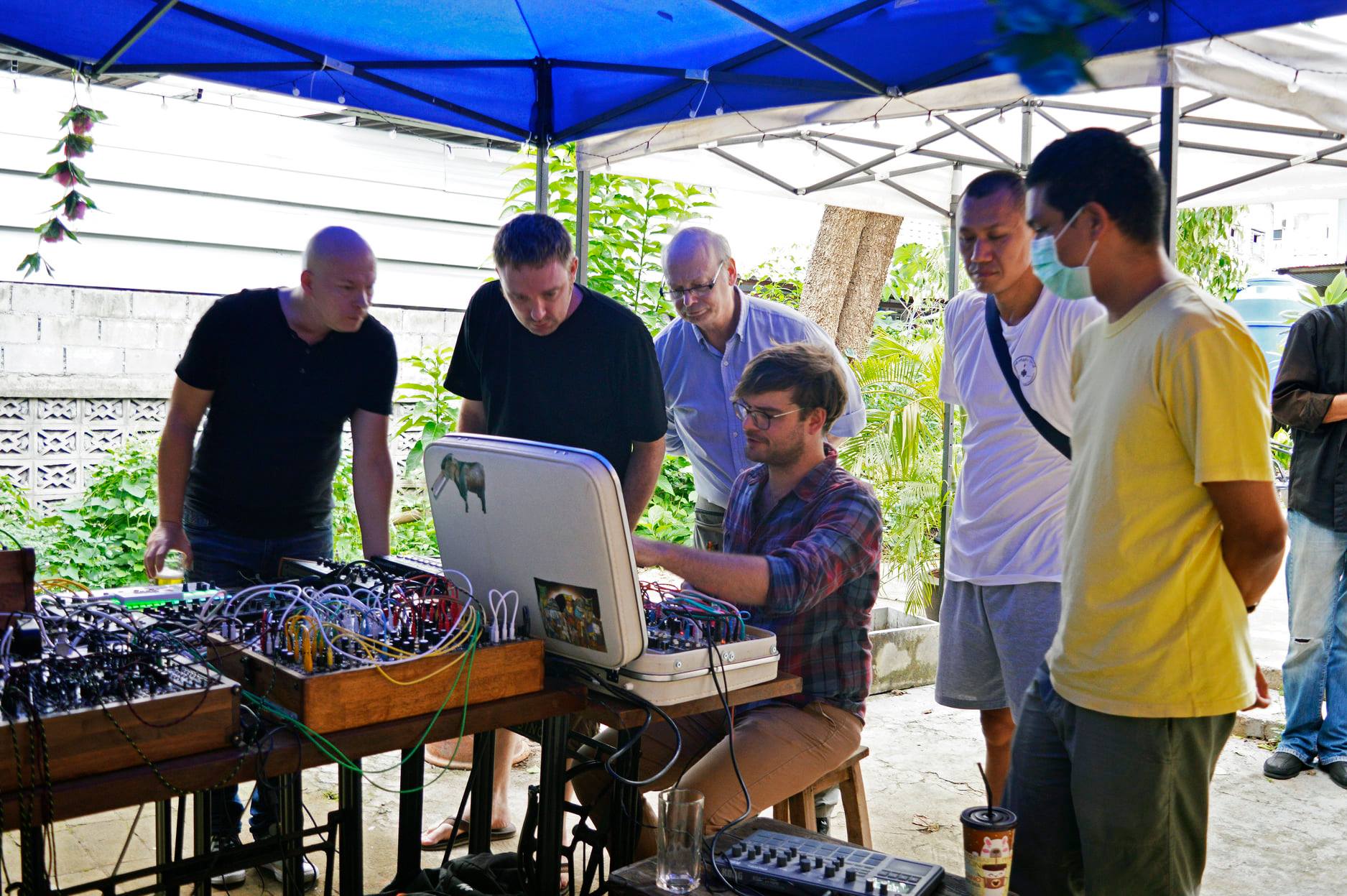 Michael Oakley
You might not have heard the name, but if you are familiar with the indie scene in Chiang Mai, you'll probably know of post-punk band Operateur, or the legendary but now inactive Khor. When he's not playing guitar in his bands, he's usually making bleeps and bloops with his converted weekend-break suitcase-come modular synthesizer. He's brought his eccentric eclectic sound to various venues around Chiang Mai over the last few years.
The mini-festival Plexus II will hit Chiang Mai on October 15th and showcase mostly modular, electronic performances by artists from Chiang Mai, Bangkok and Hong Kong, closing with an improvised performance featuring any/all of the evenings performers. @ Deejai Garden (Deep Green) 4pm – 12am.