CityNews – A man shot himself dead in front of his family as they were eating dinner in their Sanpatong home last week.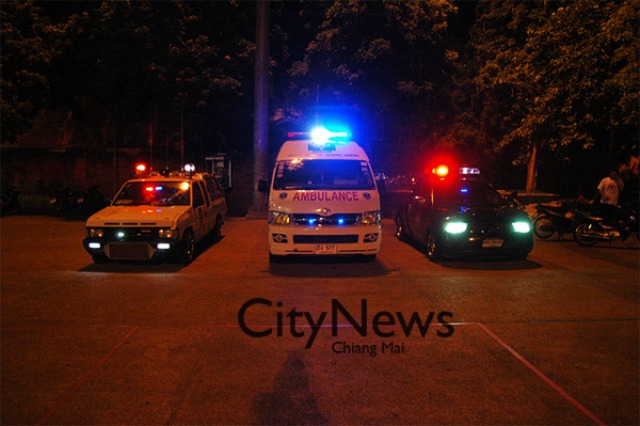 Police found the body of Weelapon Matakul, 30, lying in a pool of blood after being called to the scene at around 8pm on Tuesday.
Weelapon had been having dinner with his wife, son, and mother-in-law, police said. After arguing with his wife, he went to his bedroom and returned with a gun. He pointed it as his head and shot himself in front of the family.
The body was taken to Maharaj Nakorn Chiang Mai Hospital for an autopsy.