CityNews – General Prayuth Chan-ocha, chairman of the Thai junta, dismissed concerns from critics after his invocation of Article 44 from the temporary constitution two days. Martial law has been officially repealed, but reporters and citizens all over Thailand continue to express concern that Article 44 gives Prayuth even more power to intervene in political affairs should he deem it necessary.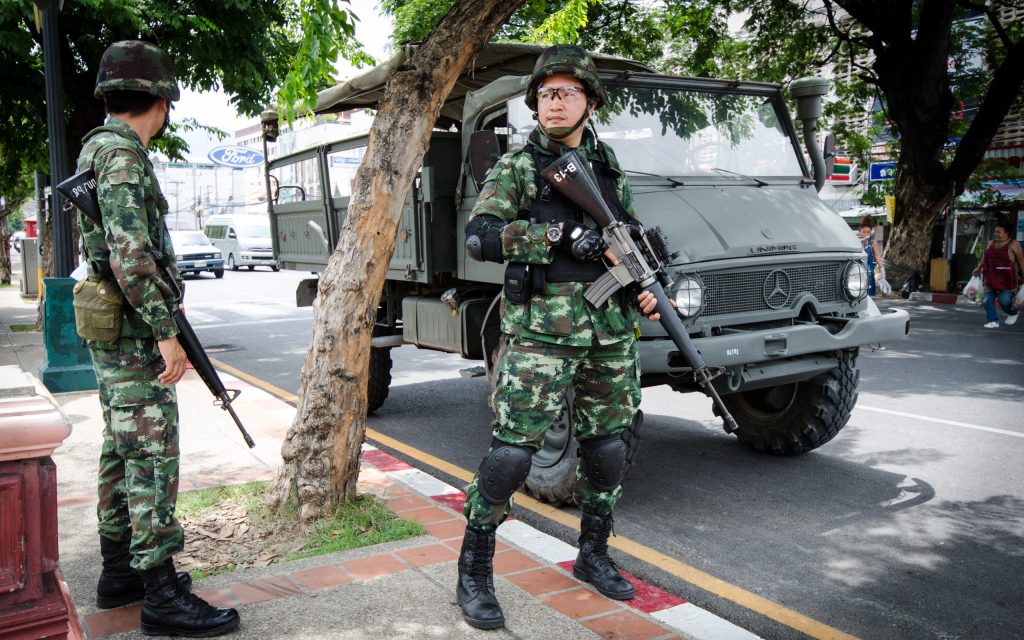 When reporters pressed for a comment, Prayuth replied dismissively. "What? It's nothing. It's been there all along. I have always had it, you know, Article 44."
Prayuth, citing Article 44, issued fourteen orders that give the military practically unchecked power to step in, in the face of a threat in regards to the monarchy, government affairs, the press, or the economy. You can read the orders in translation by iLaw on their Facebook.
The Pheu Thai political party warns that Article 44 may have detrimental effects on Thailand's international standing. Anuttama Amornwiwat, Pheu Thai deputy secretary-general, said that many foreign investors have already moved their interests from Thailand to Indonesia due to the political climate last year, and added that it would be wise to reinstate Thai democracy quickly in order to attract business back to the country.
"I don't know, I'm not a foreigner," General Prawit Wongsuwan, deputy chairman of the junta, said in dismissal of comments on the possibility that Article 44 might cause concern internationally. "I am not worried. I have explained it. If you are worried, so be it. But if you are Thais, you shouldn't be worried."
"General Prayuth's activation of constitution section 44 will mark Thailand's deepening descent into dictatorship," said Brad Adams, director of Human Rights Watch Asia in an article in The Guardian today. "Thailand's friends abroad should not be fooled by this obvious sleight of hand … that effectively provides unlimited and unaccountable powers."