CityNews – Now in its fourth year, the Chiang Mai tournament is expanding to 16 – 20 teams. The battle will take place at the grounds of The Prince Royal's College, Saturday 26th October and Sunday 27th October.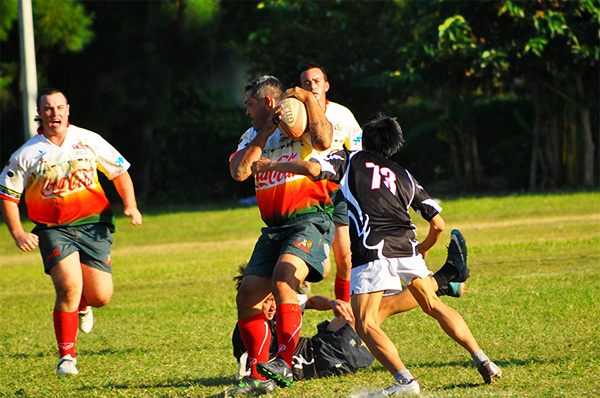 Teams will come from New Zealand, Australia, South Africa, Vietnam and Russia, including eight non-Thai teams and eight (or more) Thai teams. Many of the Thai teams will be from Chiang Mai and the North of Thailand.
All proceeds from the tournament will go to the Chiang Mai Tigers and will be used to continue efforts to promote and develop rugby in Chiang Mai and the north of Thailand.
For those interested in other tournament around the same time we believe the Phenom Phen 10's will be on the week after ours and the Bangkok 7's the week after that. For confirmation of those dates though you would need to contact their organizers.
The entry fee for the Chiang Mai International Rugby Tens Tournament 2013 is 10,000 baht (approx US $ 300) per team. Included in the entry fee is a welcome buffet dinner at the UN Irish Pub on Fri the 25th, and transport to and from the ground on playing days if required. If you are interested in participating in this tournament please contact Sandy Cullen at sandyac@loxinfo.co.th or visit their website at www.chiangmairugbytens.com for more information.