CityNews – Smalls and medium hotels are reportedly closing down across the city after police has increased their crackdown on enforcing the Hotel Act, forcing many owners to protest at City Hall.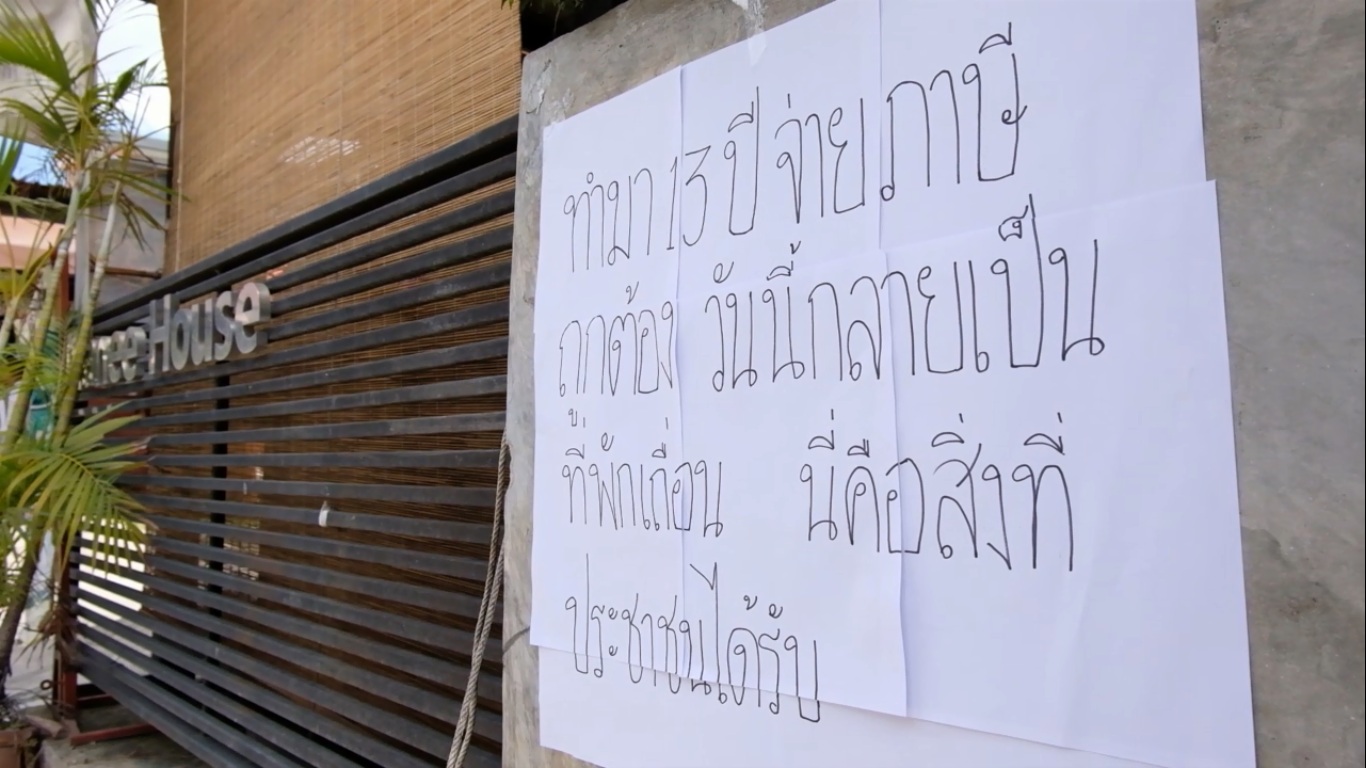 On June 7th, local media reported that a large number of guest houses and minor accommodation service providers in Chiang Mai have been closing down. Amnard Duangsing, one of the guest house owners who has had to close down told CityNews that police have been relentlessly enforcing the Hotel Act, forcing many entrepreneurs to shut down their businesses as they are incapable of meeting the strict rules and regulations that are aimed at large, multinational hotels.
He added that the majority of the business owner have tried to adjust their buildings in an attempt to come in like with the legal terms and conditions, but due to many challenges, the option is unavailable to many.
A network of accommodation service entrepreneurs who already filed a petition last month to Lawyers Council Under the Royal Patronage, Chiang Mai Office, are now planning to file another request to several authorities including the Prime Minister Office, Ministry of Interior, Ministry of Tourism and Sports and to the governor of Chiang Mai via Damrongdhama Center to postpone the enforcement and seek a solution.
This afternoon, over one hundred hotel and guest house owners who have been forced to close down gathered at City Hall to file a petition to the Prime Minister. Werawit Sangchak, one of the closed guest house owners, pointed out issues regarding the Hotel Act such as the fact that many entrepreneurs have been operating for over two decades, and when the Hotel Act was renewed in 2004, many requirements were just impossible to follow.
He gave an example of one of the rules that requires every accommodation business to have at least 15% green space, but as small business operators in a dense town, there is hardly any space left, with many guest houses using town houses that have almost no green space whatsoever. For those with space, budget and difficulties authorising their 'green space' can hamper their efforts.
Werawit also stated that to have only one Act to enforce all hotels from big multi-nationals to small one room guest houses is unrealistic.