CityNews – In support of anti-human trafficking causes, the German Embassy officially donated almost two and a half million baht to the Foundation of Child Understanding (FOCUS) to help towards activities for the prevention of human trafficking in northern Thailand this week.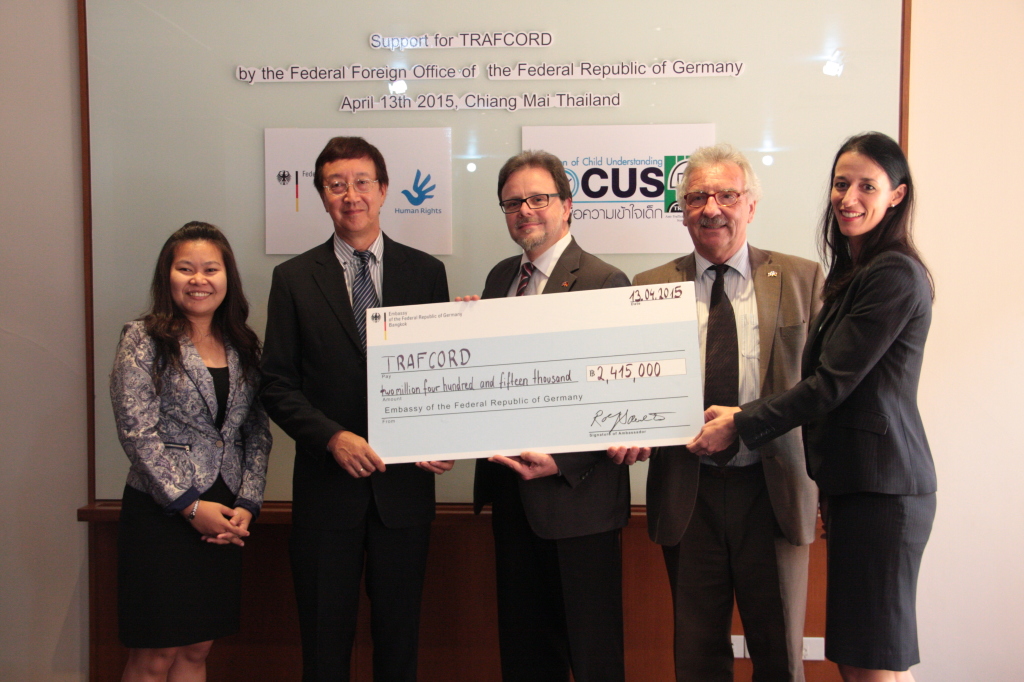 A donation of 2,415,000 baht was donated by embassy representative, Frank Heinrich, on Monday, April 13.
According to Heinrich, human trafficking can be found throughout Asia, Europe and Americas, and the solving problems needs to be emphasised, especially when it comes to illegal labour.
Thailand has been observed and monitored in a bid to create new solutions to existing problems. According to Heinrich, Stronger law enforcement seems to be one method at combatting modern slave trades.
The National Council for Peace and Order (NPCO) announced last year that human trafficking would take a key position in its national agenda.
Heinrich also commented on the "sincerity of Thai government" who have been serious to implement and enforce new laws in a bid to combat human trafficking.
Ben Robert Sawatdiwat, president of FOCUS, talked about their present mission of following up problems and solutions, focusing on the experiences of victims.
The north of Thailand is a high risk area for human trafficking, with many immigrant workers being targeted.
Sawatdiwat also said that human trafficking has, in this area, turned away from prostitution and now focuses more on labourers, which is of great concern.
The donation will be used to create new standardised systems such as hiring more female personnel, taking care of victims and witnesses, and to quickly and impartially sentence those who commit crimes appropriately.