CityNews – Warorot Market is getting lively now that the Chinese New Year is nearly here.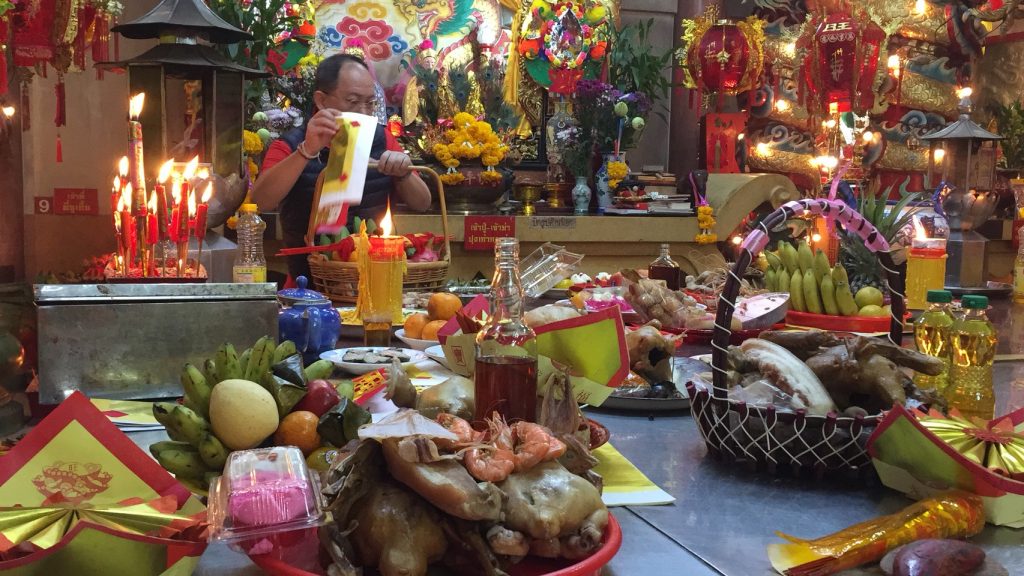 The upcoming Chinese New Year will start on February 16th, and Warorot Market will be hosting the celebrations between February 16th and 17th. Market vendors are offering numerous goods to welcome this annual tradition for Thai – Chinese people and you can see the traditional Chinese women's qi pao costume lining racks of various vendors.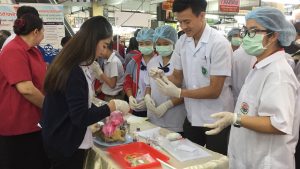 Sawat Kumyodjai, 61, a vendor at the market told CityNews that this year the ambience is very lively as many companies are encouraging their employees to dress up for the celebrations. Prices of qi pao range from 499 baht to 699 baht.
On February 14th, Chiang Mai Provincial Public Health Office visited the market to examine the food used in the ceremonies such as boiled chicken and reported that no chemical residues were found. Prices for boiled chickens are reportedly marked up from previous years from 20 to 50 baht. Cooked ducks and chickens are being sold from 350 to about 520 baht and the sweets are at 5 to 10 baht per piece.
The 16th Chiang Mai China Town Festival
Opening Ceremony Schedule
8.30am
– All parades begin at Tha Pae Gate
9am
– All floats and everyone in the parade walk along Tha Pae Road, then turn left into Kuang Mane Road before paying respect to Guan Yu Shrine and stopping at the main stage in front of SevenEleven.
10am
– All parades arrive at the main stage
– MC gives a welcome speech
10.10am
– Chinese cultural performance
– Chief Executive of the PAO gives a speech
– Consulate of The People's Republic of China gives a speech
– Executive director of TAT gives a speech
– President of Thai-Chinese Business Association gives a speech
– The Mayor of Chiang Mai gives a speech
– The Governor of Chiang Mai gives an opening speech
– Drum strike to announce the official opening of the ceremony
– Dragon performance downstage and Lion Dance on stage
– Lion performer offer sacred oranges to distinguished guests
– MC invites the governor, president of the PAO, and the mayor to give sacred oranges as gifts to the representatives of the Chinese Association
– Photo session
– Head of the ceremony give sacred oranges to the participants of the ceremony
– MC thank all guests
– Distinguished guests pay respect to Guan Yu and Jao Pung Tao Gong Shrines
– Onstage performances
12pm
– End of the morning session