CityNews – Chiang Mai authorities have prepared for accidents, and  a lot more during this Songkran.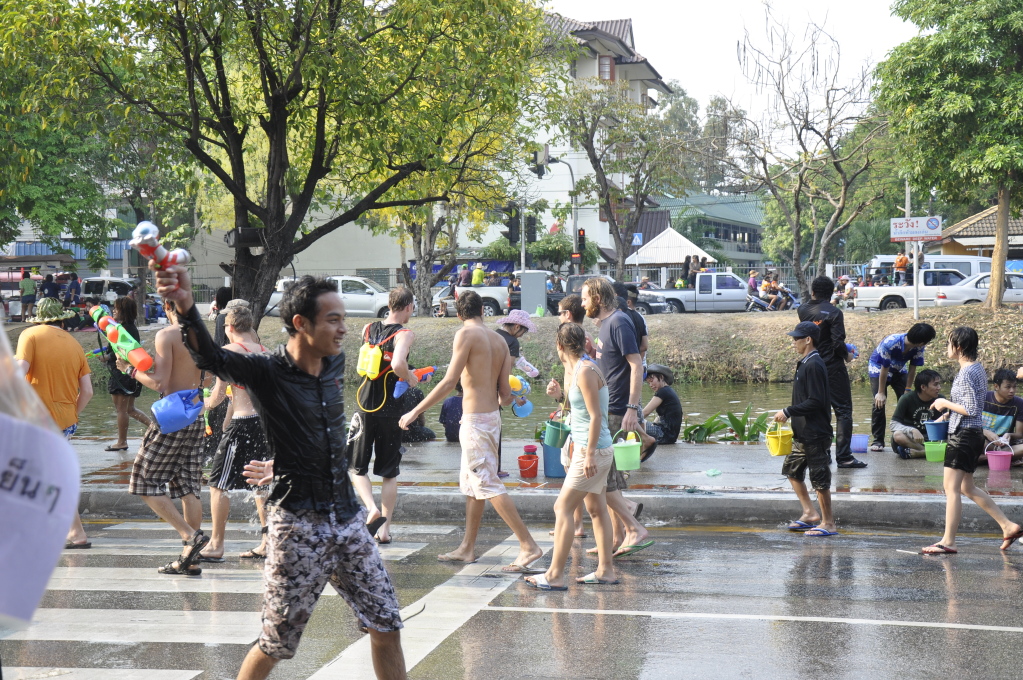 Yesterday, April 8, according to Chanchai Kilapaeng of Chiang Mai Provincial Land Transport Office, during Songkran, bus drivers will be examined for level of alcohol consumption. Officials of the Office of Narcotics Control Board will also perform urine tests of bus drivers, starting from today, April 9 to April 19.
According to Police Lieutenant Colonel Patcharapon Wongrajit, Deputy Superintendent of Chiang Mai Regional Police Traffic Centre, from today to April 15, 54 checkpoints will be set up. The practice follows the policy 'slow down, save your life', in which drivers and riders are encouraged to slow down and motorcyclists are encouraged to wear helmets.
According to Montree Piyakun of Chiangmai Provincial Office of Tourism and Sports, Chiang Mai will crackdown on inappropriate dress while people will be encouraged to wear Thai or local clothes. Also, alcohol distribution and drinking are not allowed where activities are hosted.
Powder, ice, and foam in water, as well as high pressure water guns and dangerous equipment are not allowed for water-splashing activities. Car trucks with water tanks are not allowed in communities where the activities are hosted, and improper dances or performances that do not reflect Thai culture.
Clear and specific time for water-splashing activities will be enforced in order to prevent traffic congestion and crime at night.