CityNews – Students and lecturers rallied at Chiang Mai University calling for election.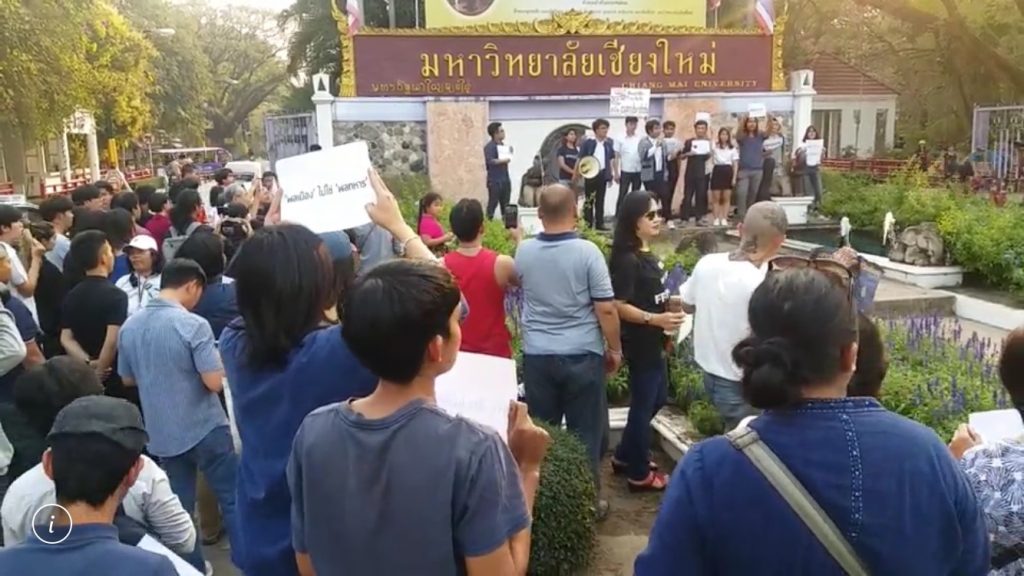 The gathering occurred on the evening of February 14th at Chiang Mai University's main gate on Huay Kaew Road led by the Liberal Assembly of Chiang Mai University for Democracy (LACMUD) which comprises academics and students of the university calling for the election. Representatives of the group said in the speech that since the National Council for Peace and Order (NCPO) stepped into power, many human rights have been violated including the obvious issue of academic freedom and freedom of speech, forcing the nation into a climate of fear and anxiety. In the statement, the party also mentioned the unethical conduct that benefits those in power as well as protecting the interests of inherited power. The election has been promised for years and keeps getting postponed. The statement added that this is not the first time that Gen Prayuth Chan-ocha and his administration have broken their promise.
LACMUD closed the statement saying that as citizens of this country they condemned this administration for violating the rights of the citizens and asked for the election to be held as soon as possible so that representatives can be chosen by the public and not by appointment. The party also asked the junta to stop prosecuting people who have differences in opinion, to end the NCPO orders, to be accountable to the law and to resign from positions of power.