CityNews – Chiang Mai has been voted Thailand's best tourist destination for festivals by readers of a prestigious travel magazine.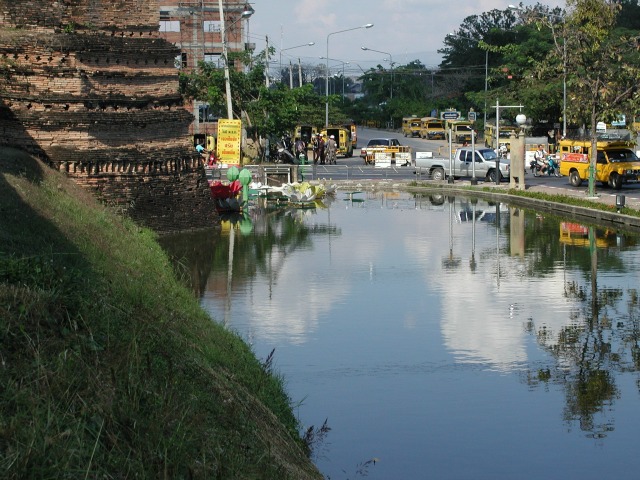 Photo: CityNews.
Chiang Rai province's Phu Chi Fa mountain was also voted the best destination for sunrise photography by readers of Lonely Planet Traveller Thailand.
Chiang Mai received the 'best destination for culture experience' award from the same magazine last year.
In his speech at a gala ceremony in Bangkok last month, editor-in-chief Rathasiam Sinlakhun said: "This is our second consecutive year of conferring these awards. They are intended to allow readers to get involved in sharing their passion for travel and its many excellent products and services. We consider all our readers as members of an 'honorary selection committee' and thank all those who responded to the survey questionnaire."
Sugree Sithivanich, a deputy governor of the Tourism Authority of Thailand, also addressed the ceremony.
"The Lonely Planet Traveller Destination Awards help identify the most highly rated and popular tourist attractions and services. They offer something unique for every traveller, especially those keen to experience the concept of Thainess," he said.
"Our responsibility in TAT is to attract visitors to Thailand and motivate them to repeat their visits and stay longer. But we cannot do this unless the private sector develops the appropriate products and delivers the quality services. The award-winning products today are evidence that this connection between visitors and host destinations is being firmly established."
Meanwhile, the Bangkok Post reports that Chiang Mai continues to top Thailand's destination search list for the forthcoming festive season on the Hotels.com Thailand website.
And in a survey by the Skyscanner website, Chiang Mai was voted the most impressive province in Thailand. The city's walking street was also voted the most fun-filled place, the National News Bureau of Thailand (NNT) reports.
Chiang Mai's tourism revenue increased from 53,000 million baht in 2012 to 58,000 in 2013, according to the NNT.