As Chiang Mai grows ever more hectic and populated, sometimes we are all in need of a little escape. Lucky for us, as little as half an hour in any direction will takes us to the quiet embrace of small towns, lush jungles and cool mountains. Here, in our newest feature, we will share with you a variety of handpicked weekend escapes – all within a short drive from the city centre.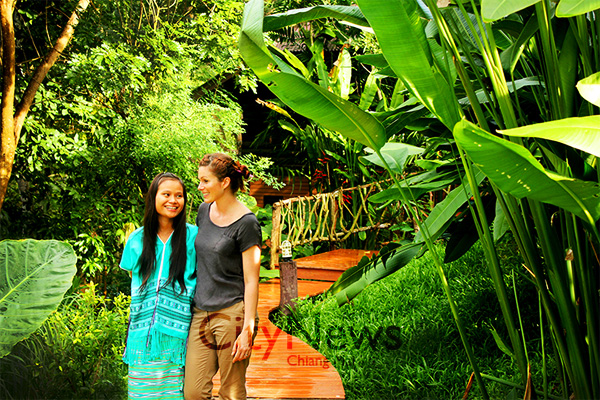 We'll start our new regular column with a personal favourite, a beautiful, non-profit eco-resort nestled in the lush foothills of Doi Inthanon, perched on the banks of the gentle Mae Wang River. The resort's owner and operator, American expat Alexa Pham, opened the resort as an extension of her nonprofit, Daughters Rising, which is aimed at providing education, employment opportunities and support to local girls and women at risk of sex trafficking.
At Chai Lai, Alexa's entire staff is made up of women from local hill tribes who are part of a training programme that will prepare them for careers in Thailand's ever-growing service industry.
Sharing property with the (unaffiliated) Phutawan Elephant Camp, The Chai Lai Orchid allows guests to give the often overworked elephants a break by renting them out for a considerably more relaxing afternoon of bareback riding (no chairs allowed on Alexa's watch), bathing in the river, or just hanging out.
In addition to the elephants that roam the property (and the jungles beyond), The Chai Lai Orchid houses a variety of other animals, including puppies, kittens, roosters, and even a piglet! In other words, it's baby animal heaven and guests are encouraged to snuggle as much as they please.
The rooms themselves are jungle chic, with a variety of options depending on what you prefer. The nature bungalows are small but perfectly appointed for two people, with indoor bathrooms, side patios, and some of the comfiest beds you'll find in Thailand. The larger rooms are equipped with air-conditioning (though you'll rarely need it in the cool mountains) and space for sleeping extra people.
Nearby, activities abound, and Alexa can plan everything for you, including bamboo rafting, rock climbing, treks to waterfalls and hill tribe villages, and trips to local markets and stunning cave temples. Or you can just snooze the day away with a book in the hilltop hammocks or chatting with the staff, locals and other travellers in the lovely riverside cafe, which is stocked with delicious Thai, Burmese and Western options and fabulous cocktails to boot.
Getting there is an easy drive, less than one hour by car or motorbike through lovely country roads. You can also take a songtheaw or arrange for door to door pickup for a cost. For a relaxing weekend away from the city and close to nature, you'd be hard-pressed to find a better locale.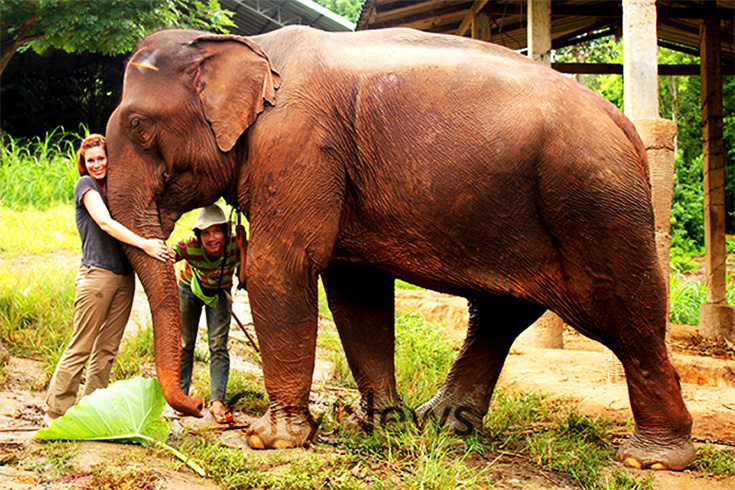 Top Tips:
– Keep Chai Lai's mission in mind when you visit and know that this is a nonprofit social business, where most employees are learning to work in the hospitality industry for the very first time. A little patience will get you a long way, so chill out and let the laidback vibe of the place soothe your senses.
– If you want to give back even more, you can also volunteer to teach classes (from guitar to art to English, whatever your specialty) to local hill tribe children, which Alexa can arrange at the resort or at a nearby village.
For more information, visit www.chailaiorchid.com or email [email protected]