On Saturday afternoon, a flash-mob emerged from behind a temporary stage in Thapae Gate and performed a dance to raise awareness for violence against women.
Around 200 women, men and children performed a dance in front of a crowd of amused onlookers, a stunt that will be mimicked over the weekend in cities in over 200 countries.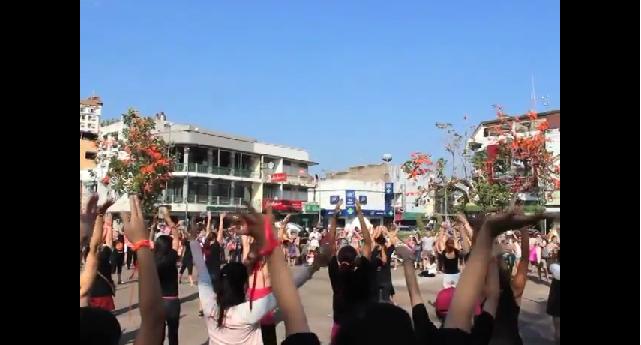 V-Day is a global movement to end violence against women and girls. The flash-mob in Chiang Mai was organised by a coalition of volunteers from the group V-Day Chiang Mai.
Organising committee chair Lisa Kerry said the dance to the song "Break the Chains" is about empowering women and encouraging everyone to confront abuse.
"One in three women and girls will be, or have been, raped in their lifetime," she said. "That's very disturbing … instead of having to recover from these terrible experiences, we need to give them the power to change the world, and to do what makes them happy."