CityNews – Apple has announced that the iPhone 5s and the iPhone 5c will be launched in Thailand and 24 other countries on October 25th 2013. These phones have already been launched in USA, China, Hongkong, Australia, France, Germany, Japan, Puerto Rico, Canada, Singapore and the UK.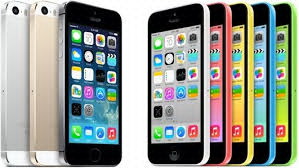 According to a press release by Apple, iPhone 5s and 5c will be available on Friday, October 25 in Austria, Belgium, Bulgaria, Croatia, Czech Republic, Denmark, Estonia, Finland, French West Indies, Greece, Hungary, Ireland, Italy, Latvia, Liechtenstein, Lithuania, Luxembourg, Macau, Malta, Netherlands, New Zealand, Norway, Poland, Portugal, Reunion Island, Romania, Russia, Slovakia, Slovenia, South Korea, Spain, Sweden, Switzerland, Taiwan and Thailand. iPhone 5s and 5c will also be available on Friday, November 1 in Albania, Armenia, Bahrain, Colombia, El Salvador, Guam, Guatemala, India, Macedonia, Malaysia, Mexico, Moldova, Montenegro, Saudi Arabia, Turkey and UAE.
Thais are eagerly waiting for the official launch. The 5s and 5c have already been out in the grey market at exorbitant prices. The 5s is marked at about 28,000 Baht and the 5c is marked at about 24,000 baht being much more expensive than the official launch price of the US.
Many are predicting the official launch prices will be 23,000 baht and 20,000 baht for the 5s and 5c respectively. Following its tradition, Apple will host an official launch event in Thailand on October 25th.
The phones will be available at the following Apple premium resellers in Chiang Mai :
1. CHIANGMAI SIAM TV COMPANY LIMITED, 111/1 CHANGLOR ROAD HAIYA, CHIANG MAI 50100
2. SAHAPANICH CHIANGMAI CO., LTD. 62 CHOTANA RD, CHIANGMAI 50300
3. BIG C CHIANGMAI 2, 94 MOO4,CHIANGMAI-LAMPANG RD.,, NONGPAKRANG,MUANG, CHIANGMAI 50000
4. SIAM TV@CHOM THONG, 219 MOO 5, KHUANG PAO, CHOM THONG, CHIANG MAI
5. NIYOM PHANICH CO., LTD, SUTEP SUBDISTRICT,MUANG DISTRICT, 62 MAHIDOL RD, CHIANGMAI 50200
The phones will also be available to purchase online at www.apple.com