CityNews – Fine dining in the north of Thailand does not get better than Farang Ses at the Mandarin Oriental Dhara Dhevi. As of the 26th of May, new chef Carlos Gaudencio, previously chef de cuisine at Le Normandie, The Oriental, will be launching his exciting new menu. Chef Gaudencio's pedigree also includes the kitchens of Paris' legendary Le Grand Vefour, and he promises to bring a whole new dining experience to the already iconic restaurant.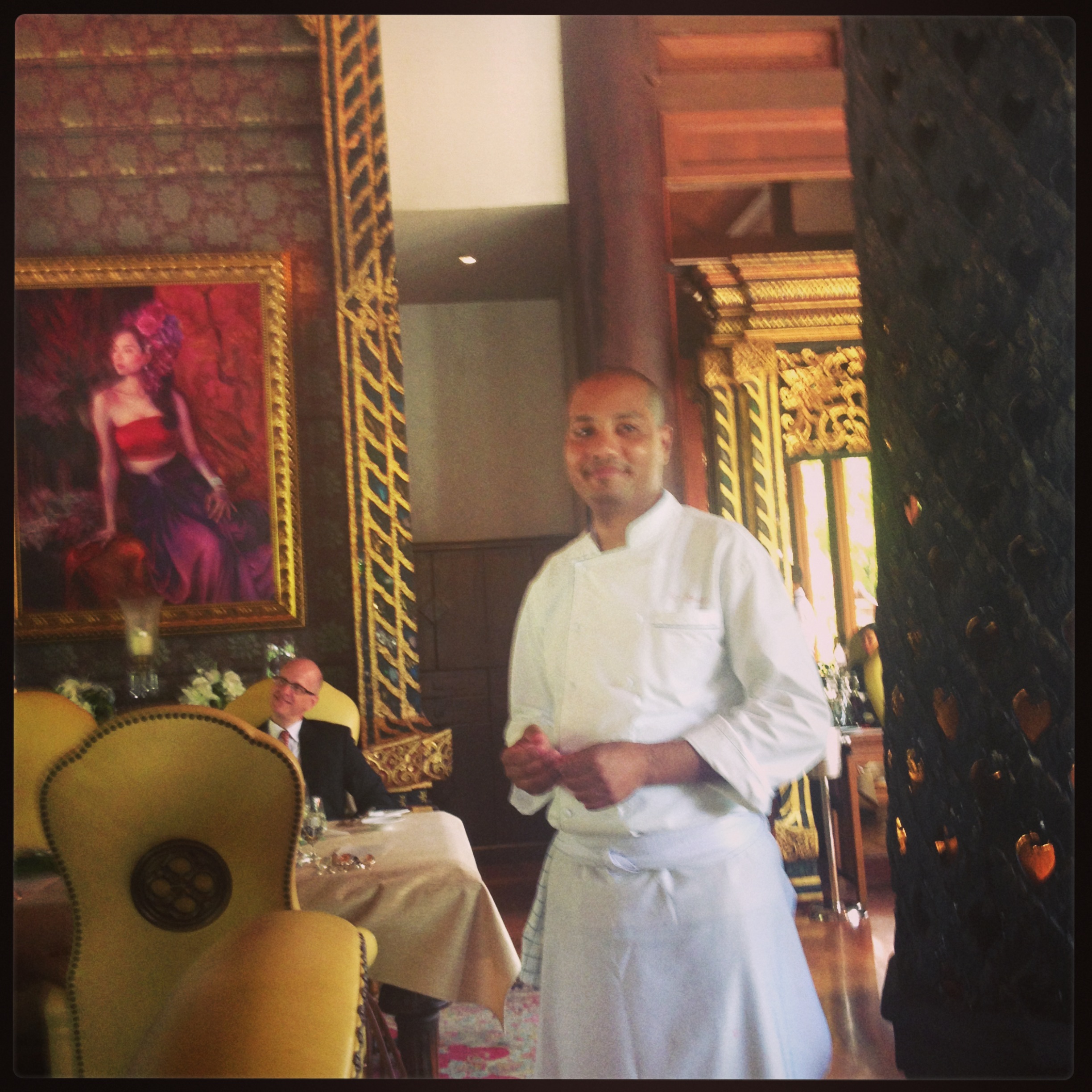 Chef Carlos Gaudencio
The sumptuously opulent Farang Ses invited Chiang Mai's press to sample a degustation menu which showcased some of the dishes which will be on offer. Selini wines accompanied each course.
We started off with a light amuse bouche of truffle mouse topped with caviar which was followed by a stunning roasted Canadian lobster with red radish petals and apple marshmellow, a playful starter which kicked off a fantastic meal. New GM Thorsten Van Dulleman explained that this menu was designed to use only the freshest and highest quality local ingredients to combine with premium imported products to create a fine dining experience.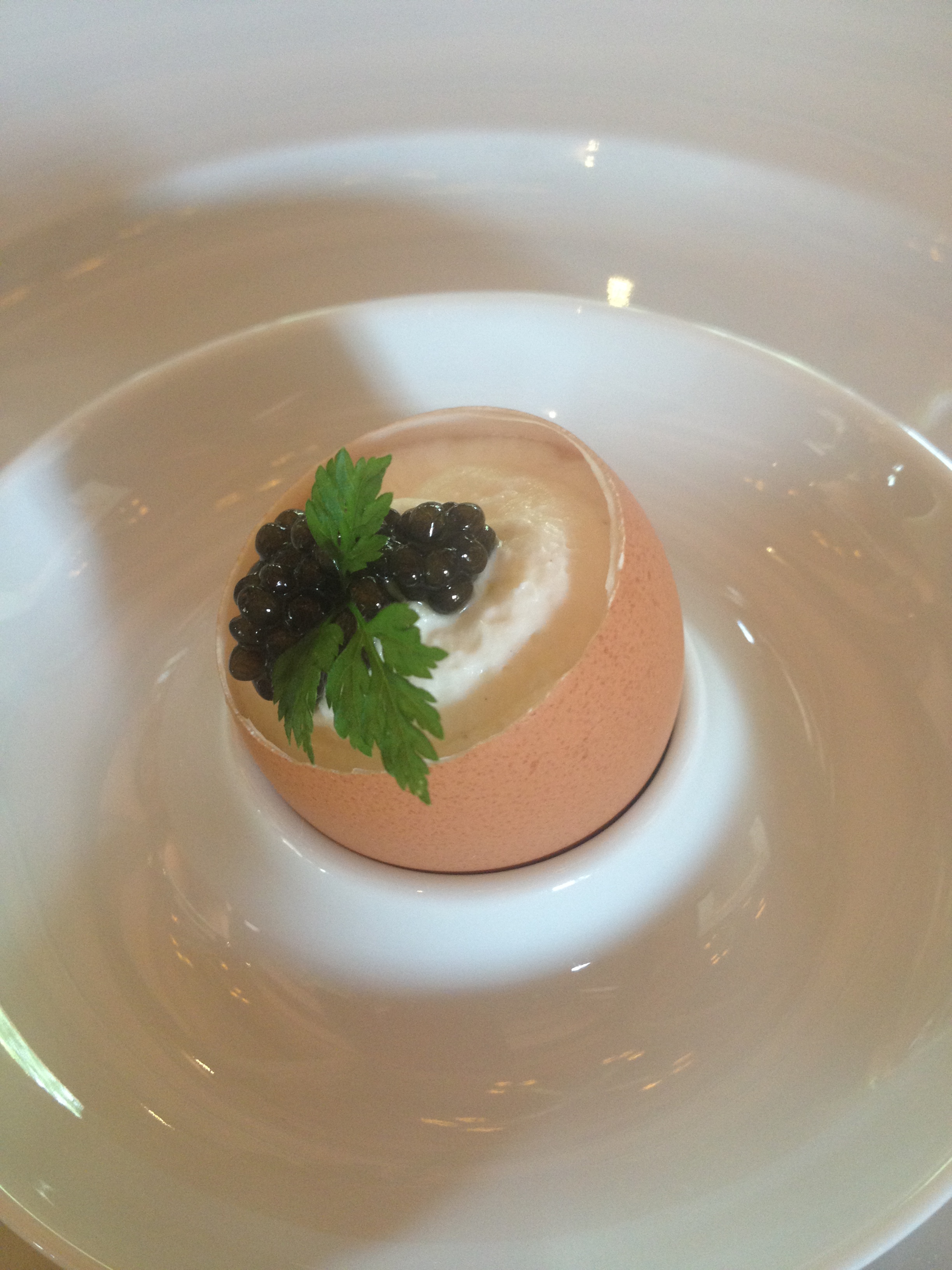 Amuse bouche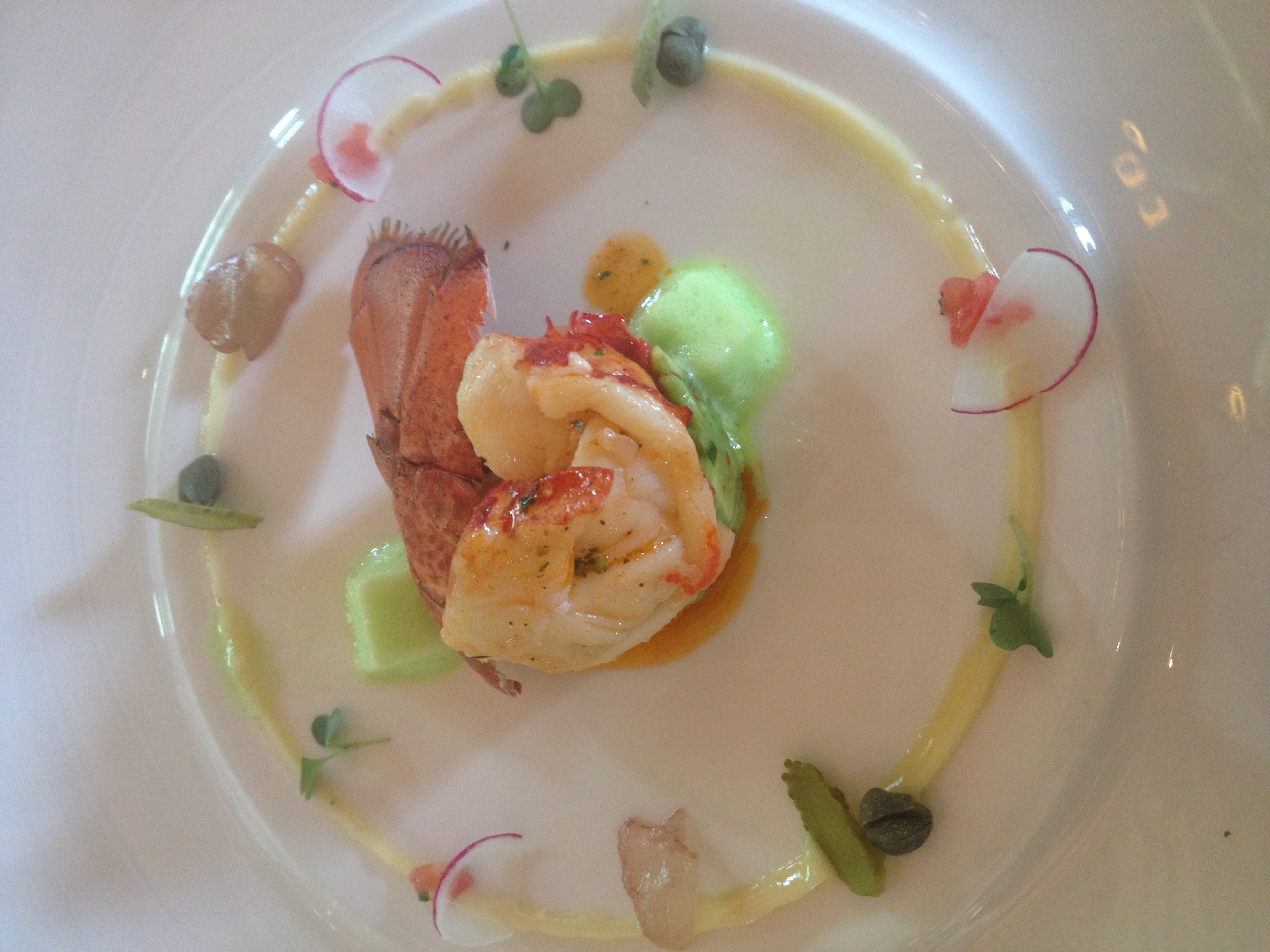 After a few oohs and ahhs, and Instagram photo ops, we dug into our next course which was truly outstanding. A masterpiece of flavours, textures and colour, this velvet three vegetable cappuccino came in beautiful layers and topped by light-as-a-cloud beetroot froth. Three courses in and the incredible lightness of the meal was yet to weigh us down. So we were ready for the next dish, an Alice in Wonderland looking Brittany turbot with mushrooms and champagne scent of the sea.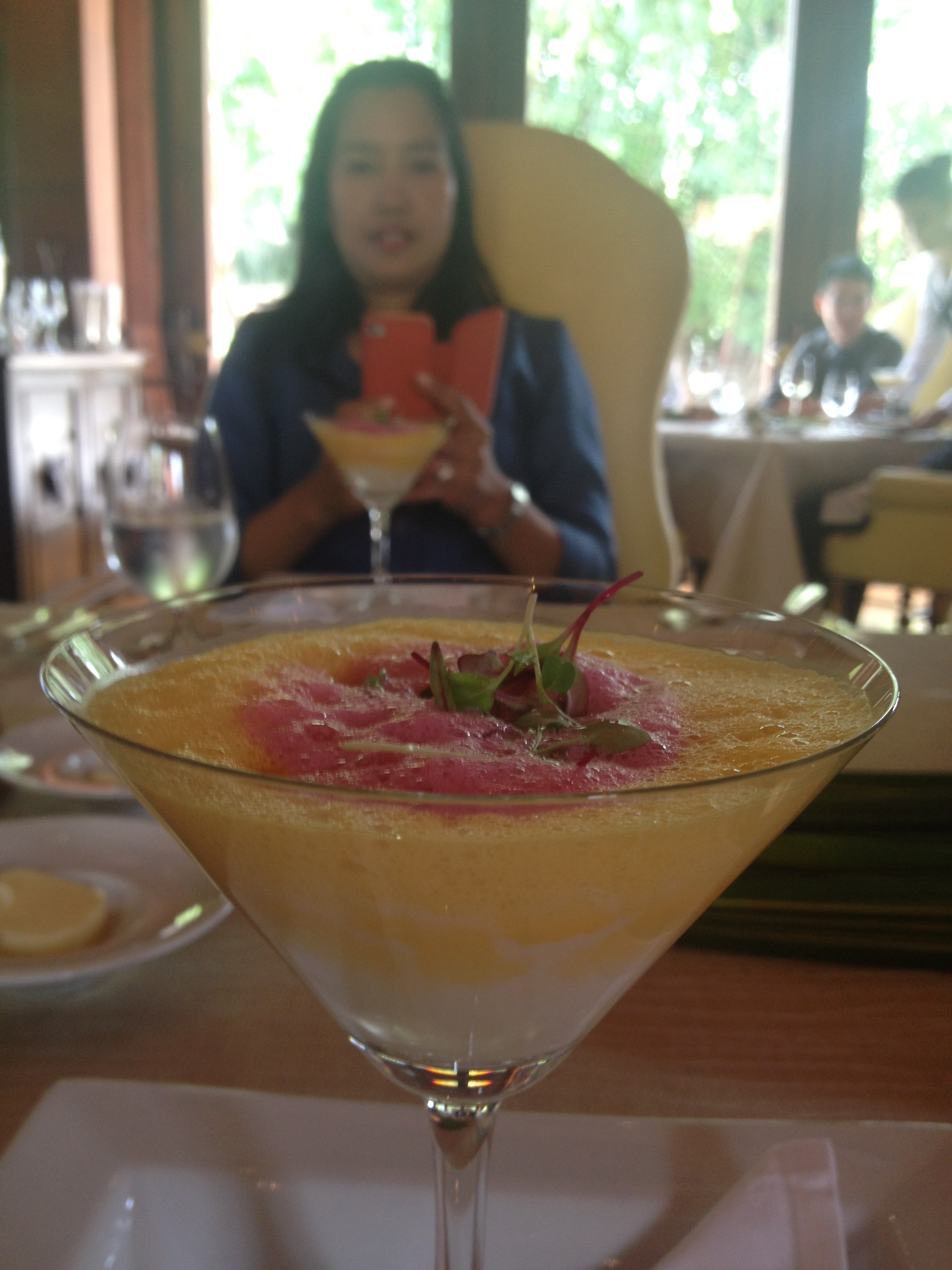 Velvet three vegetable cuppuccino
Needing to make a bit more room in preparation for the next wonder, we wandered down into the kitchen to watch the chef in action. This was no Hell's Kitchen, with the chef calmly plating the tender strip loin of Wagyu beef onto a kaleidoscopic palette of purees, and serving staff standing at attention, serving up all thirty or forty diners with perfect precision.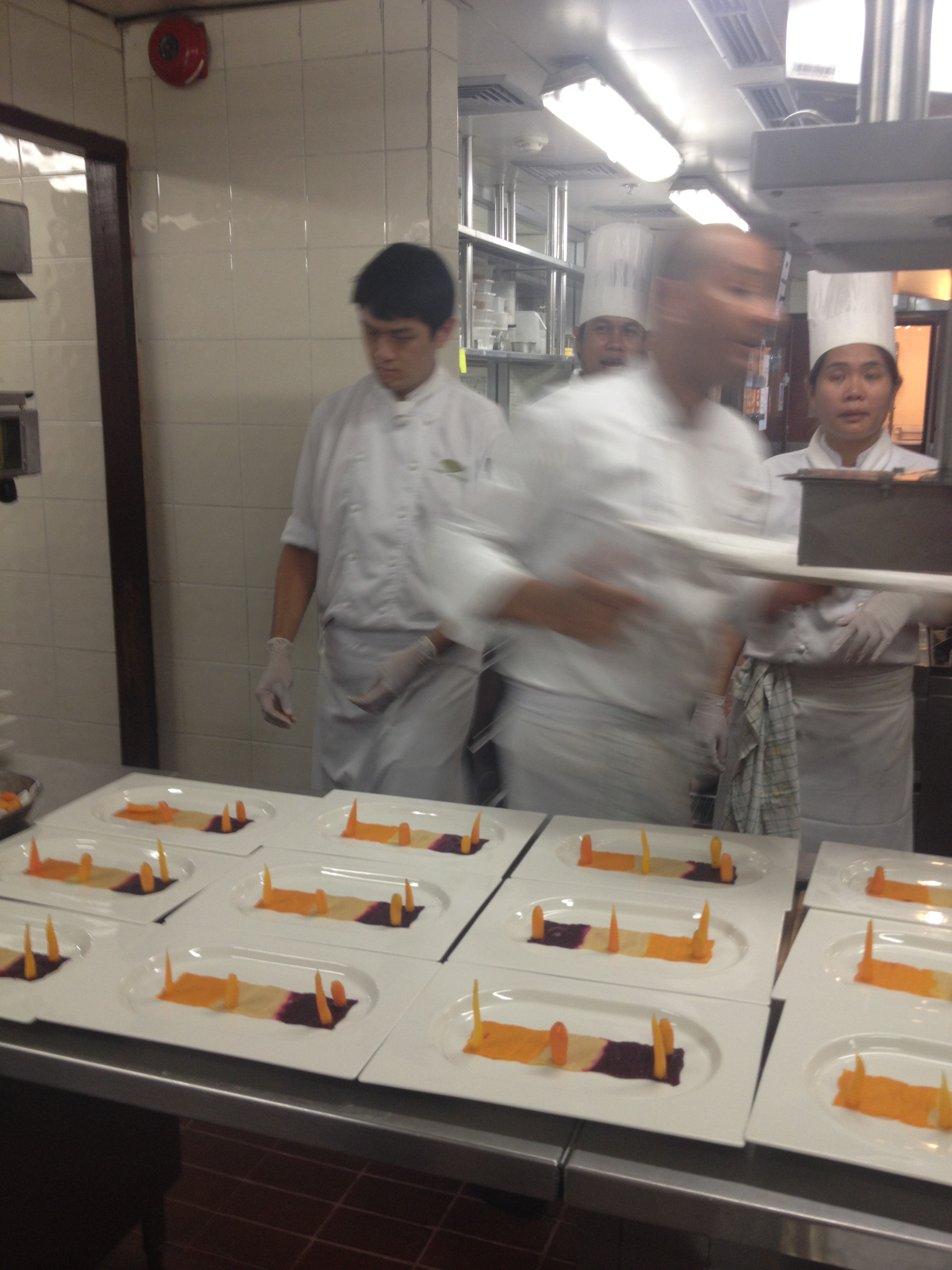 Chef Carlos about the plate the Wagyu
My favourite delight of the meal was the surprise that was the final course: there were carrots, celeries, even onions, there was also ice-cream! The seasonal vegetables compote was served up with a tomato Malibu ice-cream along with green tea biscuit soil. A fiesta on your palette.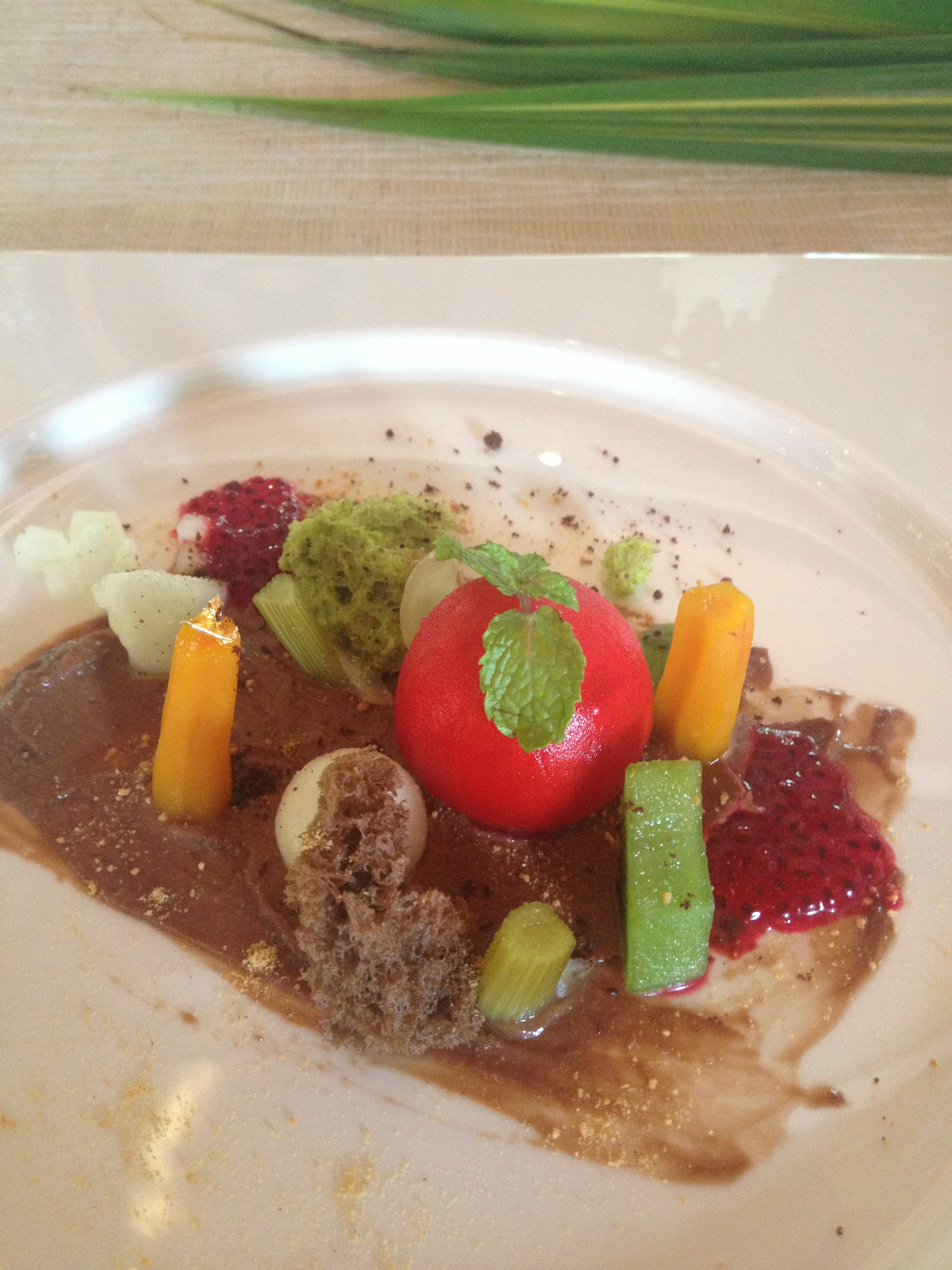 My absolute favourite dish…maybe…I can't decide!
As we sunk into our buttery yellow leather chairs, grinning inanely and rubbing our bourgeoned stomachs, we nibbled on a final piece or two of Mocca mignardises.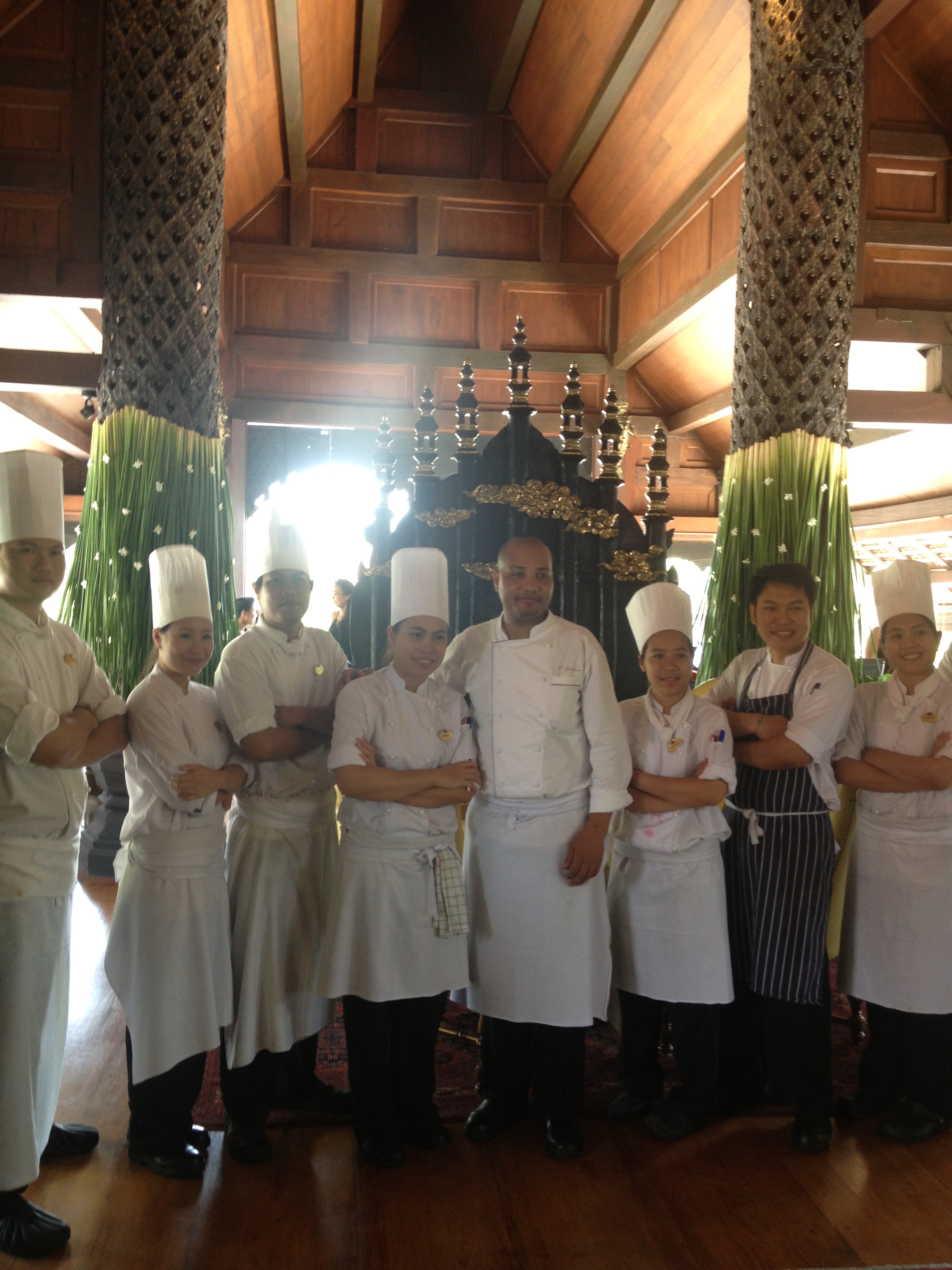 Then we rolled our selves through the fabulous grounds of the hotel before returning to our desktops to dream about the next meal.
Farang Ses may scare away many diners who are unsure of its prices, but the hotel has made a concerted effort to provide two-tiered pricing so that if you wish to order a Canadian lobster and pay accordingly you can, but if you want to enjoy a meal without emptying your wallet, there are some great dishes which start under 500 baht. Check out the hotel's web site for some great degustation menu deals which can include wine pairing or not.
For a special occasion -or just because – Farang Ses is an unbeatable dining experience.
053 888888