CityNews – At least 11 governments across the world have issued warnings to citizens planning to travel to or residing in Thailand. Since martial law has been imposed, the governments of the United States, Israel, Australia, Indonesia, Philippines, Japan and other countries have all ordered their citizens to exercise extreme caution near security forces due to the possibility of violence.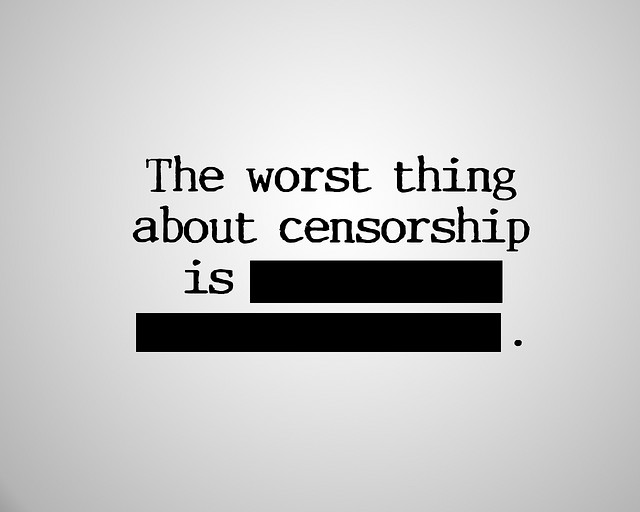 Royal Thai Military Chief Prayuth Chan-Ocha appeared on national television at 3 a.m. on Tuesday morning declaring the implementation of martial law across the country, which gives the army wide-reaching powers in order to enforce its decision. While the general gave his announcement, a banner ran beneath him stating the public has no need to panic. The general said, "Please do not be alarmed and carry on with business as usual. This is not a coup."
However, many international news sites have been keeping up with events occurring since the announcement because of rising concerns about the possibility of a coup or increased violence. These are the developments which highlight the issue of mounting international pressure against martial law in Thailand:
Human Rights Watch strongly opposes martial law and any efforts to curb freedom of press. The army has so far shut down several radio networks and cable TV stations (including the People Democratic Reform Committee's soap box, BlueSky, and the pro-red shirt AsiaUpdate channel). HRW Asia director Brad Adams said, "Censorship and shutting down of both anti-government and pro-government satellite TV channels and radio networks raises serious concerns that freedom of expression will be the first victim of de facto coup." He added that martial law was unnecessary in the prevention of further violence.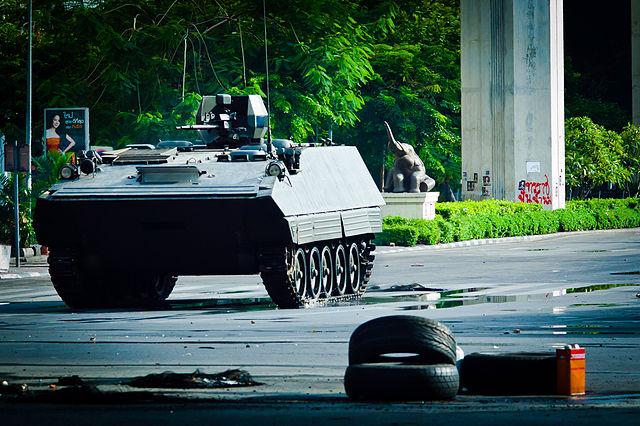 A tank stationed in Bangkok during the 2010 protests.
The US State Department is deeply concerned that martial law in Thailand interferes with freedom of speech. Spokeswoman Jen Psaki said in a statement, "We expect the army to honour its commitment to make this a temporary action to prevent violence," and stated that the army must respect democratic principles.
Japan, Philippines and Indonesia also expressed their concerns, with all countries reaffirming their hope that Thailand will resolve the situation quickly, and that the army's decision is a temporary one. Japan's chief cabinet secretary Yoshihide Suga said, "We have grave concerns about the situation in Thailand. We once again strongly urge all parties concerned to act in a self-restrained manner without using violence."
The Bank of Thailand released a statement saying that, despite efforts by the TAT and other tourism outfits to maintain a positive image of Thailand, income from tourism had  been 4% lower than it had the same period last year. The amount of expected visitors to the country is predicted to be the lowest since 2009, and the Tourism Council of Thailand has said that martial law will hurt tourism, causing a 9.5% decline in arrivals for the entire year.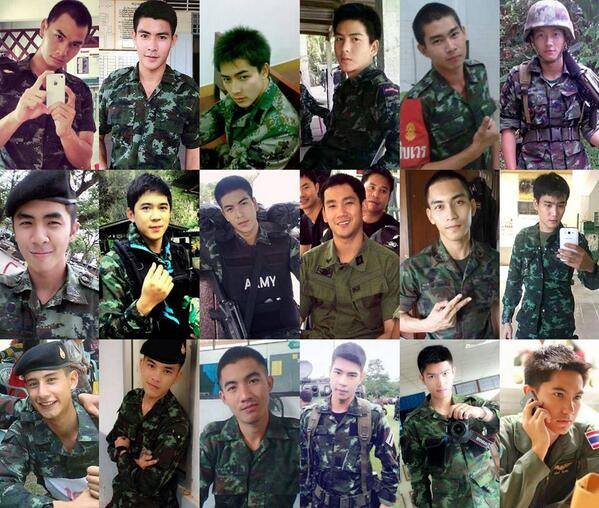 Day 2 of martial law, and Thai social media is already trending with "handsome soldier" (?#)
Thailand's Education Minister has shared his views on his Facebook page, saying that the country's problems are "fundamentally political problems that must be solved through political processes under democracy… not military or security measures." He warned that the situation could escalate to a point where the army would have no choice but to stage a coup, and that martial law was not a good idea.
Twitter and Facebook are being flooded with photographs of armed soldiers, impenetrable tanks, jeeps mounted with guns, and areas of Bangkok heavily stationed with security forces, which paint a disheartening picture to Thailand's international audience. On the other hand, hundreds of snap-happy Thais have shared their "Soldier Selfies", which depict friendly army personnel making peace signs and smiling.
The military has also directed printed media not criticize the military's role in Thailand's political situation or publish commentaries that do. They stated that journalists who fail to comply with these rules will face prosecution.
See more updates on Wikipedia's Thai Political Crisis page.