'Krathong' = small boat with candle and incense which is the focal point of the beautiful Loy Krathong festival
'Katoey' = ladyboy
As a terrible confusion of these two terms the Hash House Harriers celebrate 'Loy Katoey' during the festive time of Loy Krathong. This involves foregoing their usual running in the mountains and drinking beer and instead dressing up as ladyboys and confusing the locals on the streets of Chiang Mai – and drinking beer.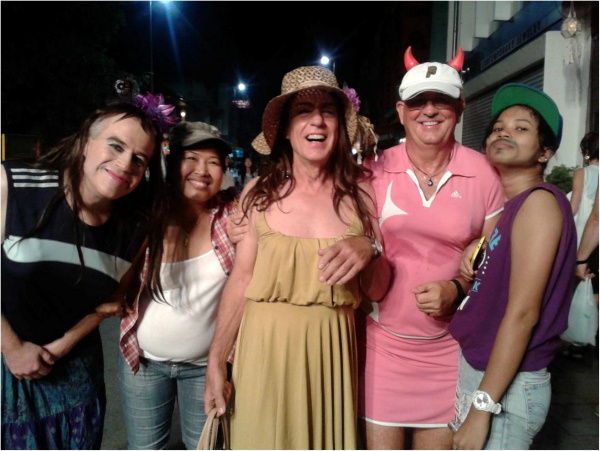 This year the run fees and raffle money was for the Safe Haven Orphanage, on the Thai-Burma border, a favourite charity of hashers Gary and Well Schack. At the end of the night, 9050 baht had been raised to go towards food, blankets and warm clothes for the cold season.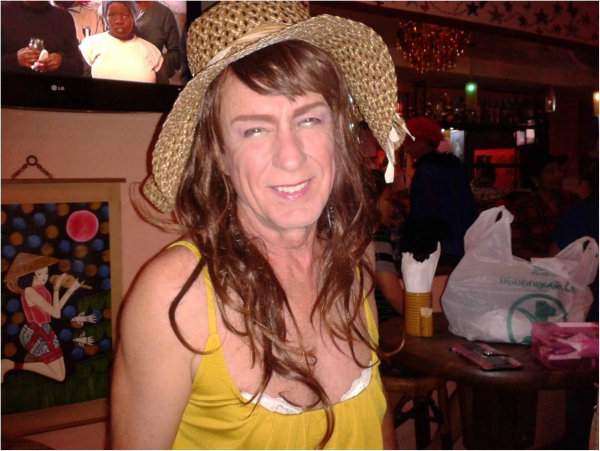 The hashers met at the Hash Pub, where the harriettes (trying vainly to look unfeminine) helped with their outfits and make-up.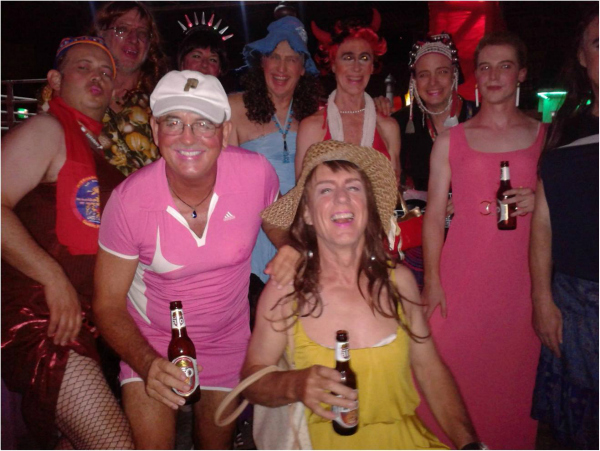 On the trail the hashers were warmly welcomed by the professional ladyboys at Marina Bar and photographed mercilessly by tourists as they made their way down Thaphae Road for a quick beer at Next Place. The raffle was held upstairs at the UN Irish Pub and there was a brief stop for some pole dancing at Spotlight before the Best Dressed Ladyboy competition and a congratulatory beer!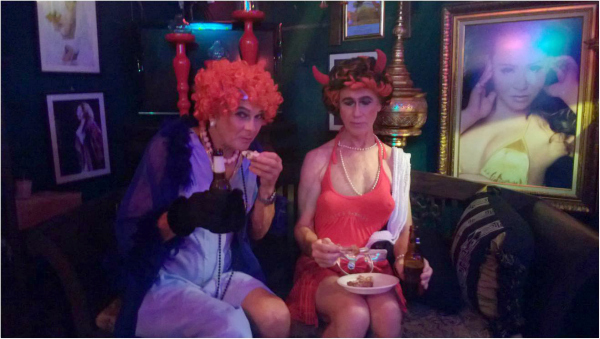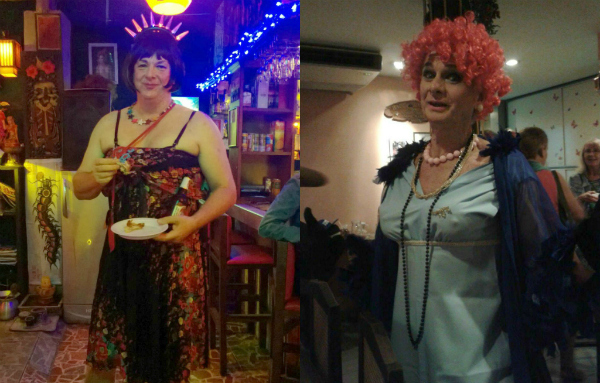 The Hash House Harriers meet at the Hash Pub on Saturdays and Sundays, and the male hash meets at Next Place on Mondays. Follow the links below to get involved:
– Chiang Mai Hash House Harriers
– Hash Pub