CityNews – Citylife Garden Fair recipients reveal the projects paid for by all of your kind donations and support.
Citylife's annual charity fair, The Citylife Garden Fair, was held for the 13th year at the CMU Art Centre on November 2017. The event showed a massive increase to the size of the one-day fair, with over 400 stalls and attracting over 10,000 visitors. Featured vendors included top brands such as Four Seasons Chiang Mai Resort, Shangri-La Hotel Chiang Mai and Toyota Lanna to local small businesses and Chiang Mai favourites.
Last year the non-profit event raised over 450,000 baht which was distributed between eight charities that were chosen by an independent committee made up of volunteers from the local area.
Project WIN, an organisation that supports the welfare in villages in highland areas was one of those recipients, and has recently informed Citylife that have invested in a brand new chicken farm, housing 30 chickens in their gardens, with the money the received from the Garden Fair. The chickens not only provide eggs to the local village but also are a great resource for teaching children.
"[Children] are so excited to get the eggs every morning, and they're plan to sale, teacher help to work on brand fresh eggs, and marketing, price is 100 baht/50 eggs, so they're have not enough eggs to sale," said Thongin Nuntarat of Project WIN.
Jens House, a dorm/home in Sanpatong for Karen students from villages and another recipient last year, used their share of the funds to renovate the Family Kitchen, a shared space where the members of the house gather as a family.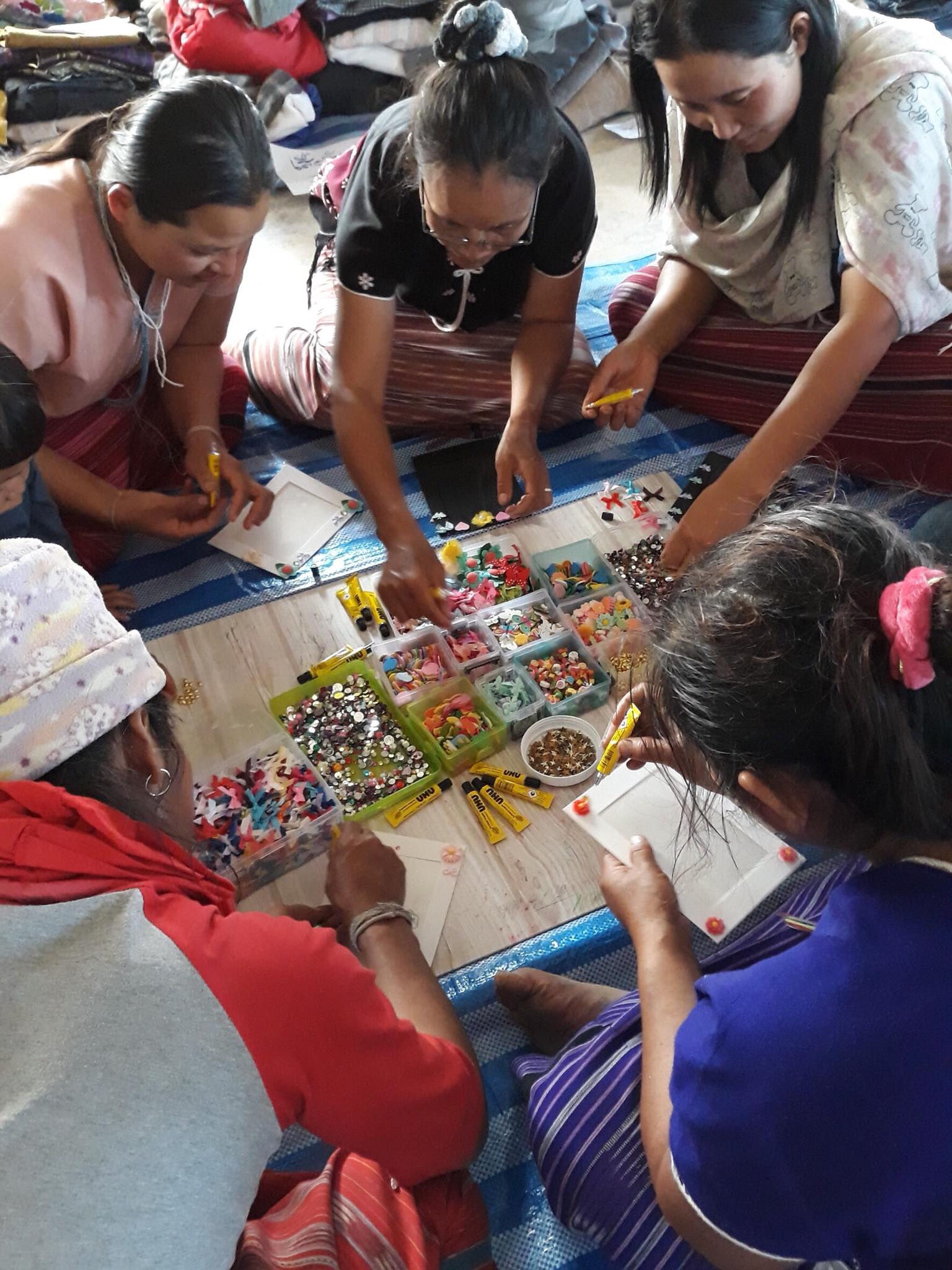 "Our old kitchen is now history thanks to the generosity of Citylife Magazine and their supporters. There's something about improvements to an environment that breaths new life into a home. A kind of a new beginning, a breath of pure air. So it has been for all of us because of your kindness. The renovation has provided a real boost to the students morale and living conditions. After completion they boys were so thrilled they wanted to know if they could sleep in the kitchen," stated Coleen Scott, President of Jens House.
HUG Project, a foundation that helps children who have been involved in human trafficking, revealed that they have conducted a Community Outreach Project in a remote village Mae Chaem raising awareness and educating people about the dangers of human-trafficking, promoting online safety, enjoying arts and crafts, fun games and healthy exercise.
"With financial support from the Citylife Garden Fair, we were able to serve lunch and snacks, as well as distribute gifts and prizes for all participants. In addition to empowering local residents with important information on how to keep children safe, we were able to connect with this community and provide a way for them to stay in touch with authorities and report any suspicious behavior in the future," stated HUG Project.
Beam Education Foundation has provided a scholarship to four students, three of whom are studying at Chiang Mai University and one at Chiang Mai Rajabhat University. Awn Khay, one of the students who is now studying for a Bachelors Degree in Social Science at Chiang Mai University, stated that "through this experience, I hope to learn more about organising, teaching, communication skills, and networking. I am expecting that I can provide community services by teaching basic English and the Shan language to migrant children and communicating with them to have a better mindset for their future when they grow up."
Citylife would like to express our thanks again to all the amazing people, businesses, volunteers and donors that made all of this possible. The next Citylife Garden Fair is scheduled to take place on 24th November 2018.