The first cheese bar has finally hit Chiang Mai, and is located at the Rimping branch in Maya Mall. The concept of the cheese bar is similar to a sushi bar, where customers can sit and watch the cheese enthusiasts prepare their food and cater to the customers' tastes.
The cheese bar is proud to employ people who possess the enthusiasm for food and the talent to match breads, cheeses and wines based on people's palates. One of the employees mentions that because Thai people don't eat a lot of cheese, canapés are a good way to expose them to the many different tastes of cheeses from around the world. Foreigners who have discovered the bar have marvelled at the choices of international cheeses, from fluffy Ricotta imported from Italy, or Le Figou from France, to Manchego Curado from Spain.
As well as selling cheeses by the kilogram or piece, the bar serves delicious wines and beers, breads, and desserts. The bar is perfect for cheese newbies who would like expand their palate by sampling luxurious cheeses, as well as cheese connoisseurs who are looking for their favourite cheese fix.
View some beautifully-presented cheese canapés below, as well as the carefully created menus: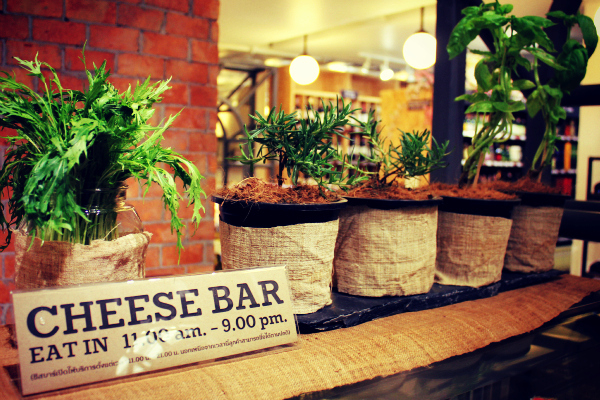 The cheese bar at Rimping Maya Mall.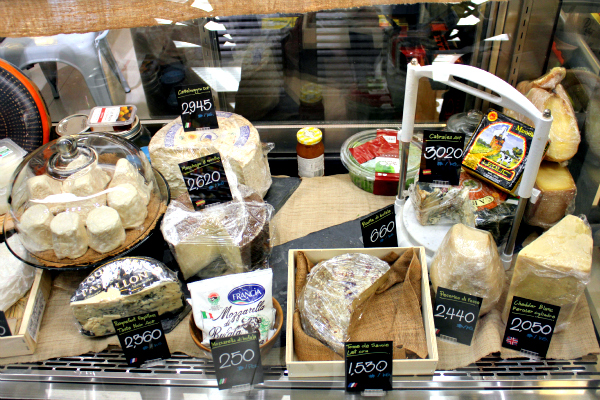 The selection of cheeses for sale from all over the world.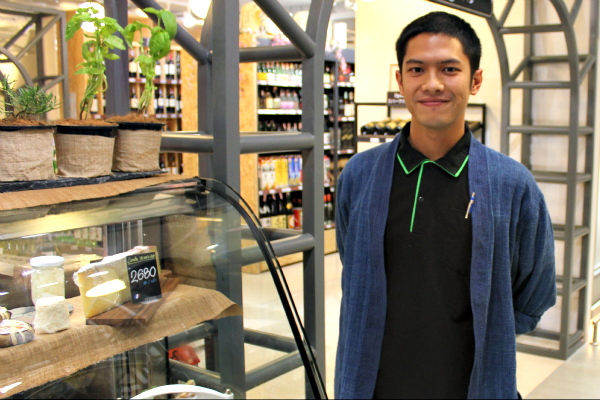 Talented food specialist Gai, who will serve you cheese to your heart's desire.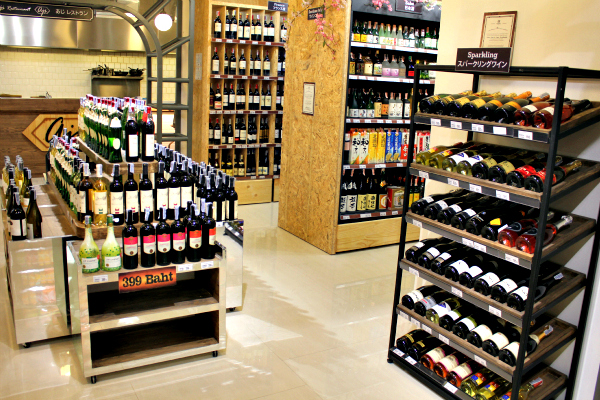 The wines, housed right next to the cheese bar for easy pairing.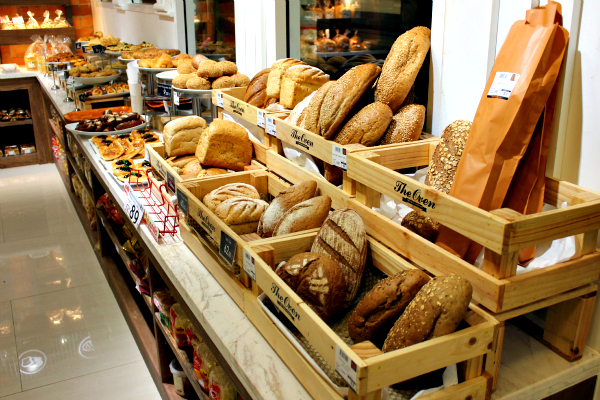 Yummy fresh breads at the cheese bar.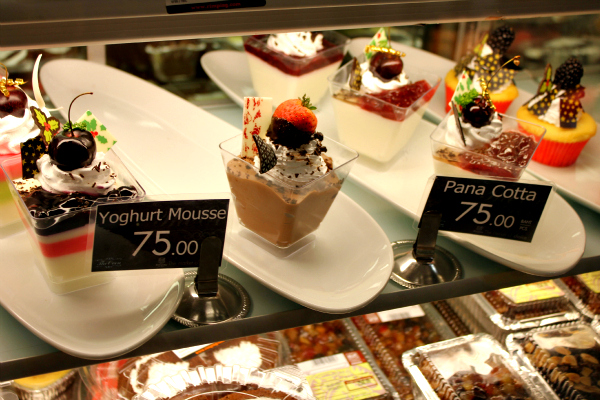 Desserts at the cheese bar for those with a sweet tooth.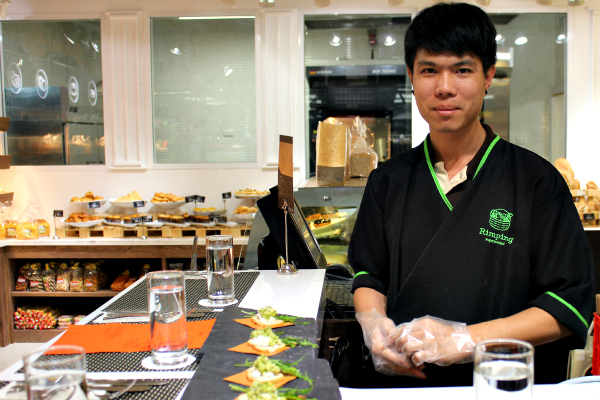 Another employee, Percy, who helps prepare the delectable cheese canapés.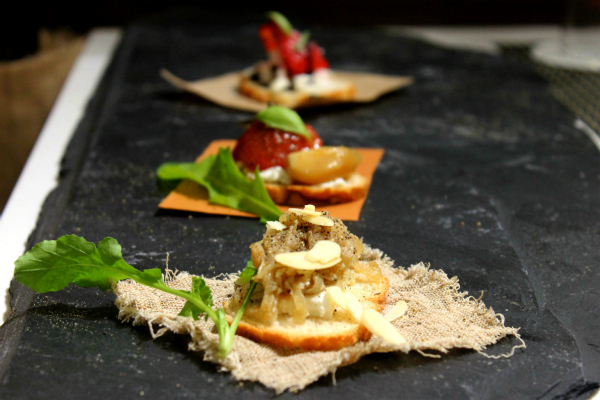 A selection of beautifully-presented cheese canapés to tantalize your taste buds.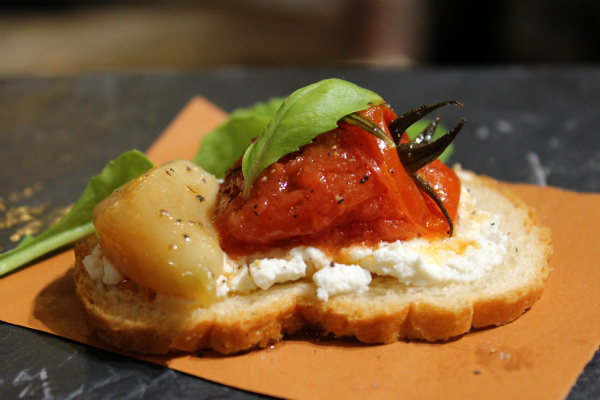 Italian Ricotta with roasted tomato and garlic.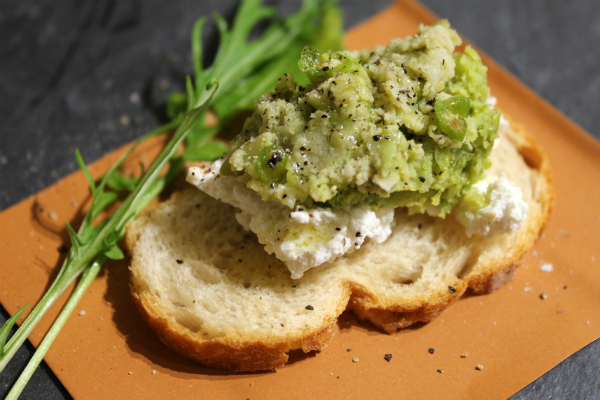 Some more addictive Italian Ricotta, this time with some wasabi mashed peas and black pepper.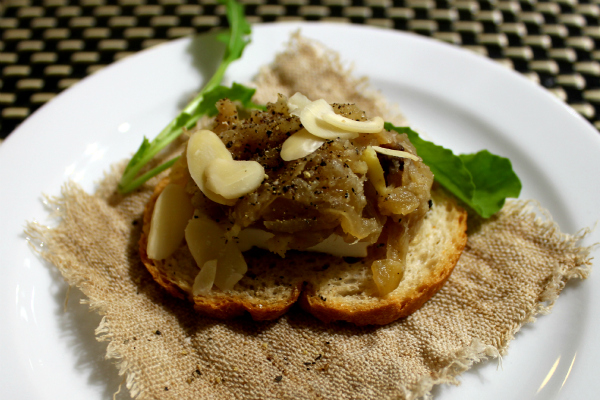 Chèvre (a mild, creamy goat's cheese) with caramelized onions and shaved almonds.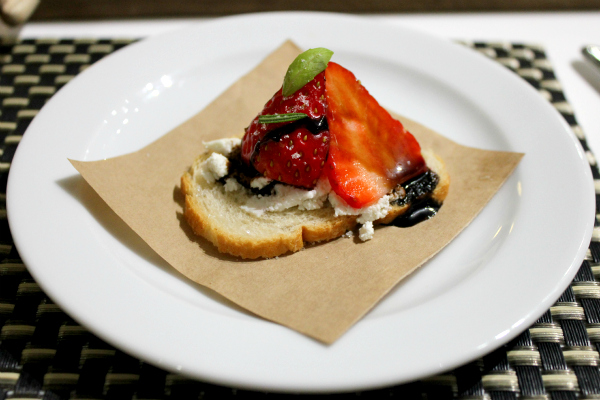 A sweet but tangy canapé: feta cheese with strawberries drizzled in balsamic vinegar.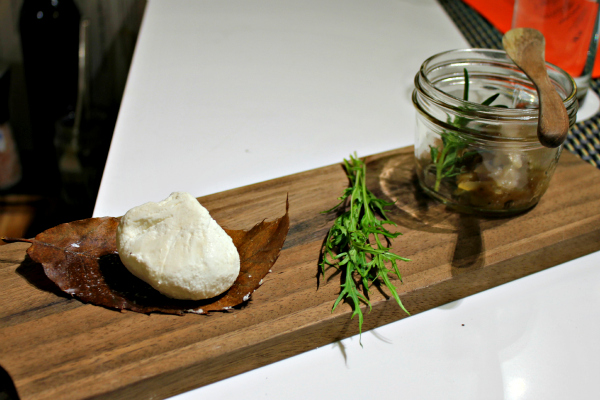 A display of Le Figou, a rich French cheese, along with caramelized onions and rosemary.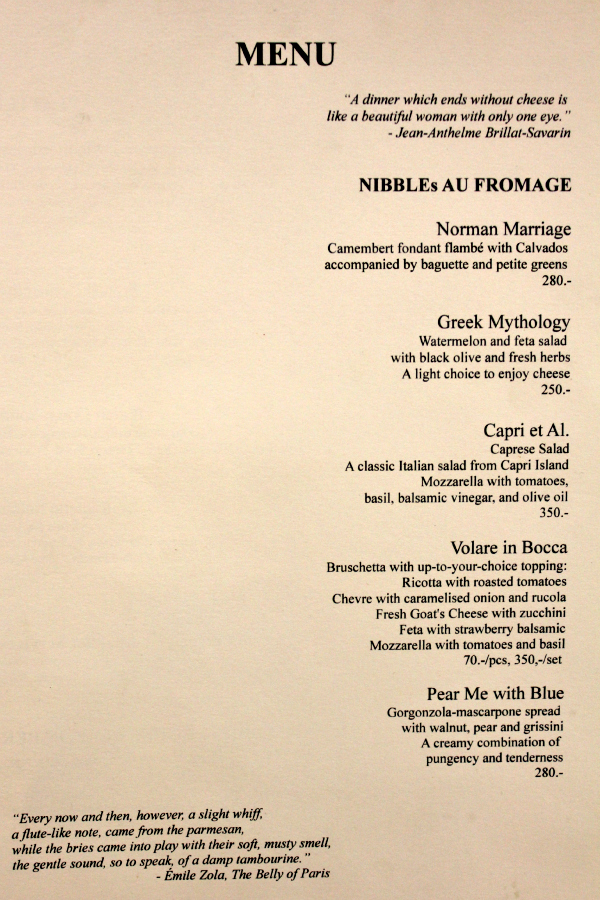 Anything is possible: you can ask for recommendations based on your tastes.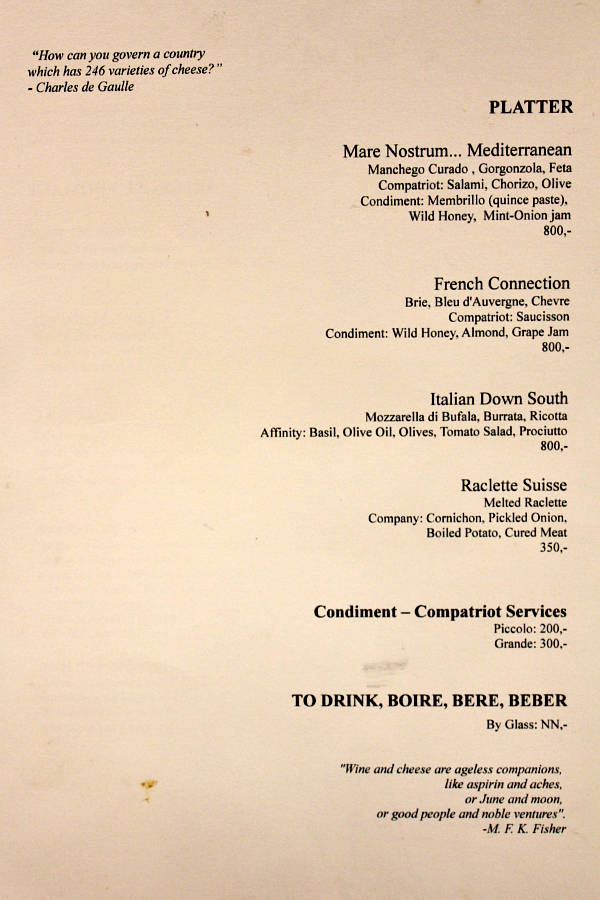 Everything is perfectly paired: cheeses, wines and bread. Voilà!
All photographs by Adrian Fleur. You can see more of her work at Market of Eden.